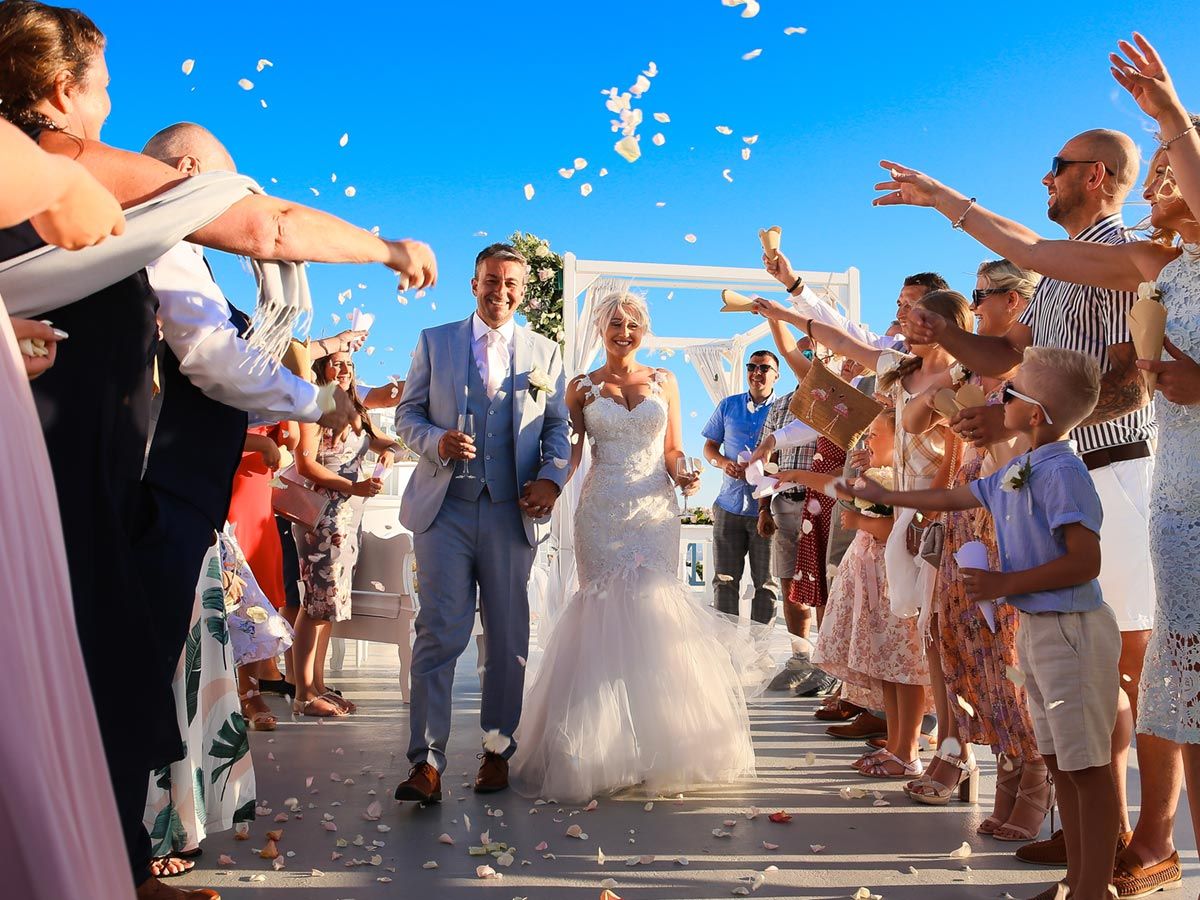 8 Reasons Why Santorini is a Spectacular Wedding Destination
With all the incredible destinations worldwide, choosing your location for a destination wedding can be one of the most difficult decisions to make. Italy, Thailand, Spain, South Africa – the list of stunning and exotic places is endless.
However, when all is said and done, we firmly believe that one of the best-kept secrets for a destination wedding must be Santorini, Greece. Here are eight reasons why you simply must choose a destination wedding in Santorini!
Reason #1 – Breathtaking Sights & Scenery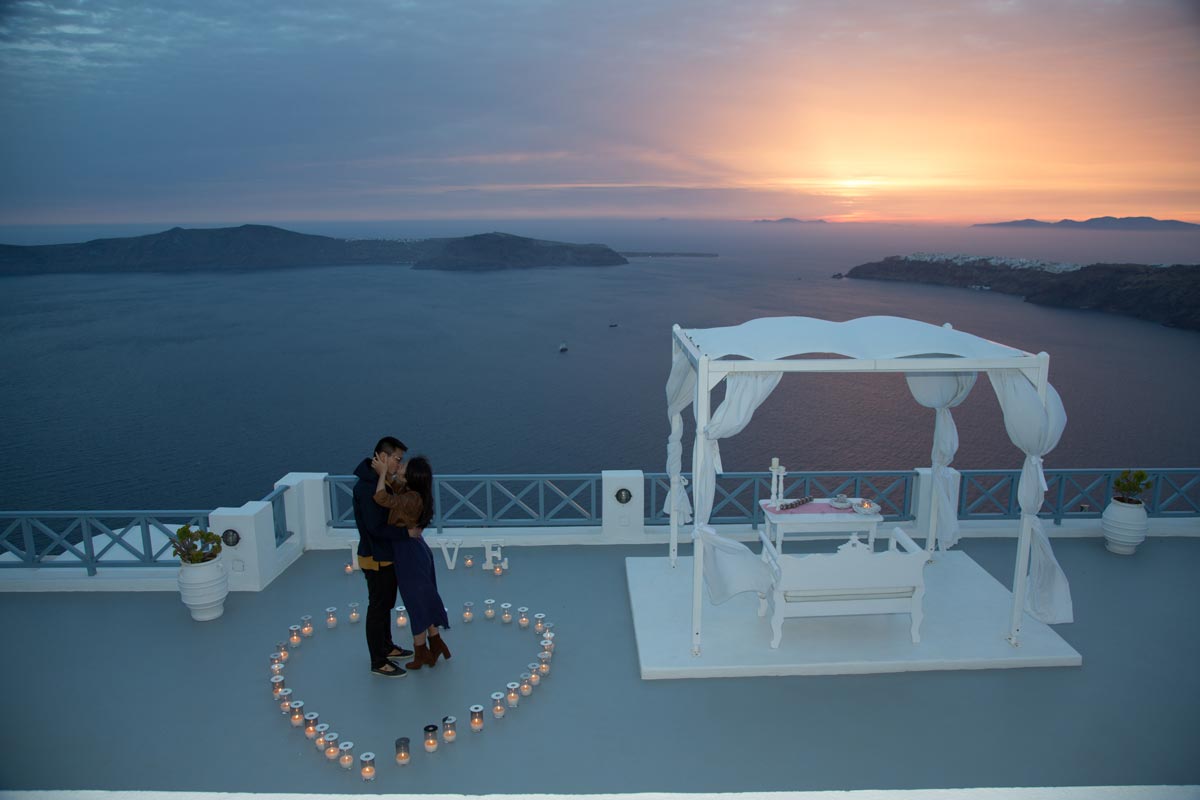 Between the Caldera, sunsets, and beaches, you won't run out of unforgettable sights that will set the tone for a dreamlike wedding. Given all the beautiful locations across the city, you will have your pick of perfect spots or venue for the big day, and whatever you choose, you won't regret it.
Reason #2 – Affordability
The cost of a wedding in Santorini can add up quickly if you don't choose a venue that helps you save. Greece is generally one of the more cost-effective options, giving you true value for money.
You'll save even more if you're paying in pounds or dollars thanks to the exchange rate. Just another reason to have your destination wedding in Santorini.
Reason #3 – Incredible Dining
Since this will be one of the most important days of your life, you certainly don't want people to complain about the food. But with Mediterranean cuisine, you certainly can't go wrong. Fresh olives, Santorinian tomatoes, delicious wine – your guests won't be disappointed by a long shot and neither will you.
Reason # 4 – Architecture & Culture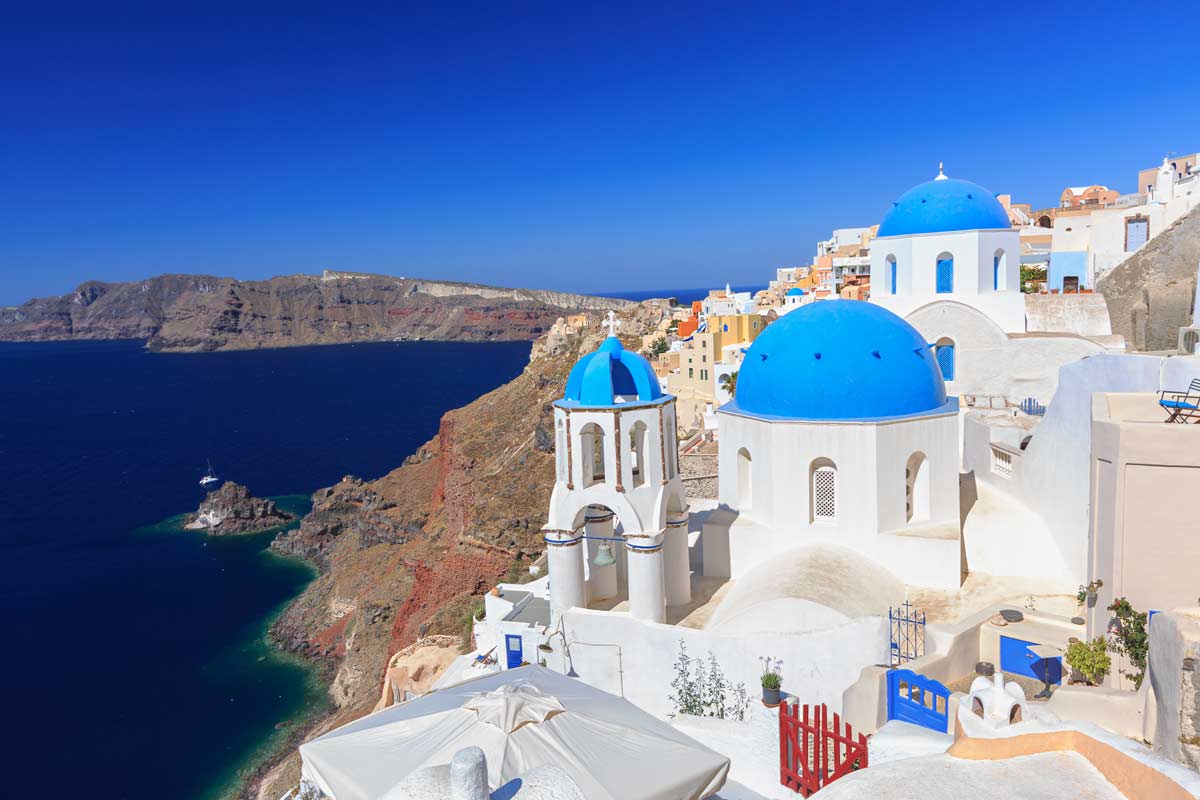 Experience the history and culture of a country with a history dating back thousands of years. Cobbled streets, colorful houses, and white walls all come together to create a sight that comes straight from a postcard!
Even more impressive are the historic buildings, including the castle at Pyrgos village, the Argyros Mansion, the Catholic Cathedral of Fira, and the Venetian castle of Akrotiri. Combine your wedding and honeymoon to soak it all in.
Reason #5 – Beaches & Ocean Views
Santorini is such a tranquil and soothing place because it's right on the Aegean coast. Enjoy gorgeous sunsets as the light reflects off the water and have romantic adventures as you explore all the beaches – Perivolos beach, Perissa beach, Red beach, and Kamari beach are the most popular.
Reason #6 – World-class Hotels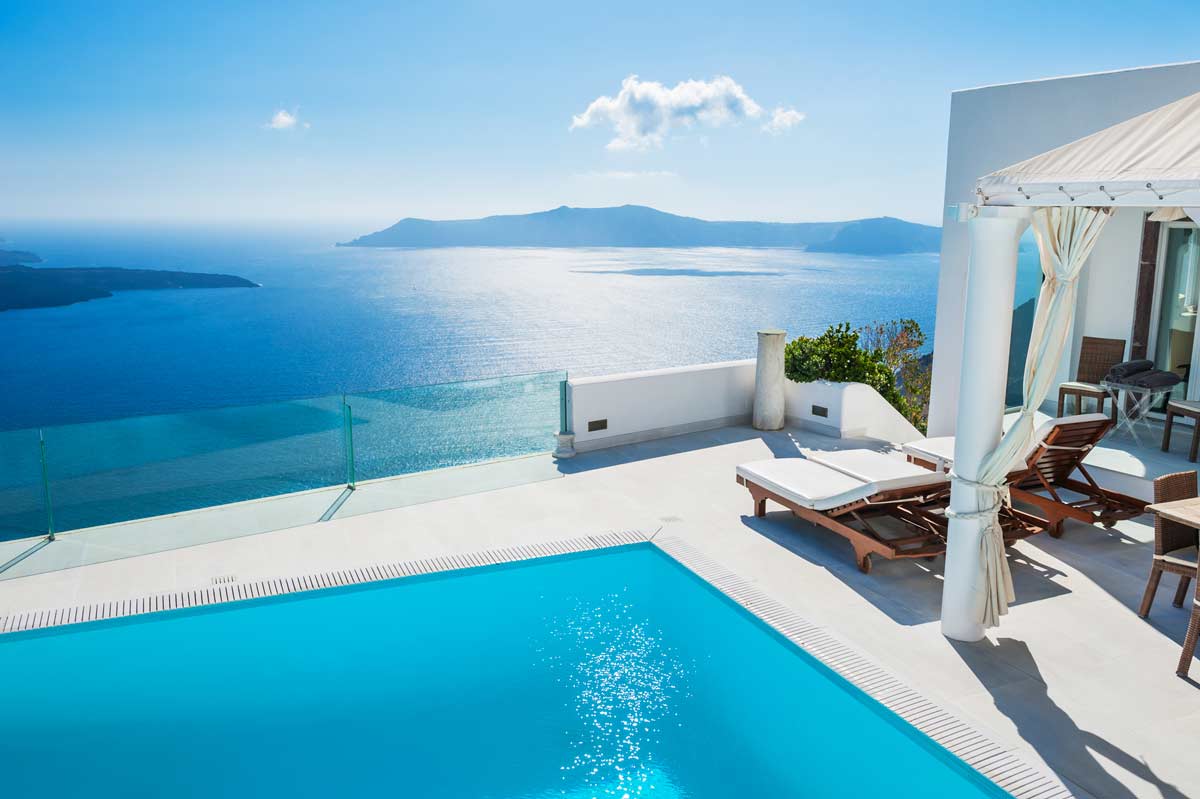 Rest assured, Santorini has some of the best hotels in the world. Private pools, wonderful views, spas, and five-star treatment can easily be found throughout the island. This includes - Santo Maris Oia Luxury Suites & Spa, Canaves Oia Suites & Spa, Costa Grand Resort & Spa, and many others.
Reason #7 – Exciting Activities
You and your new spouse will never run out of things to do in Santorini. Visit the Minoan Ruins, go shopping in Fira, hike between the main towns Oia and Fira, or get pampered by visiting the spas and private pools. Whether you want to stay active or take it easy, your destination wedding in Santorini offers it all.
Reason # 8 – Wedding Planners In Santorini
We've saved the best for last, which is the fact that you can plan your wedding quickly and easily with one of the best wedding planners in Santorini. Unique & Forever will help you plan your entire wedding from beginning to end.
After introducing you to our Bride Mate, we will start the process of creating the wedding you've always dreamed of. With affordable rates and expert service, you will have the destination wedding you'll never forget.
Make contact with our Bride Mate today, and start planning your customized wedding, elopement, or proposal with one of the best wedding planners in Santorini.