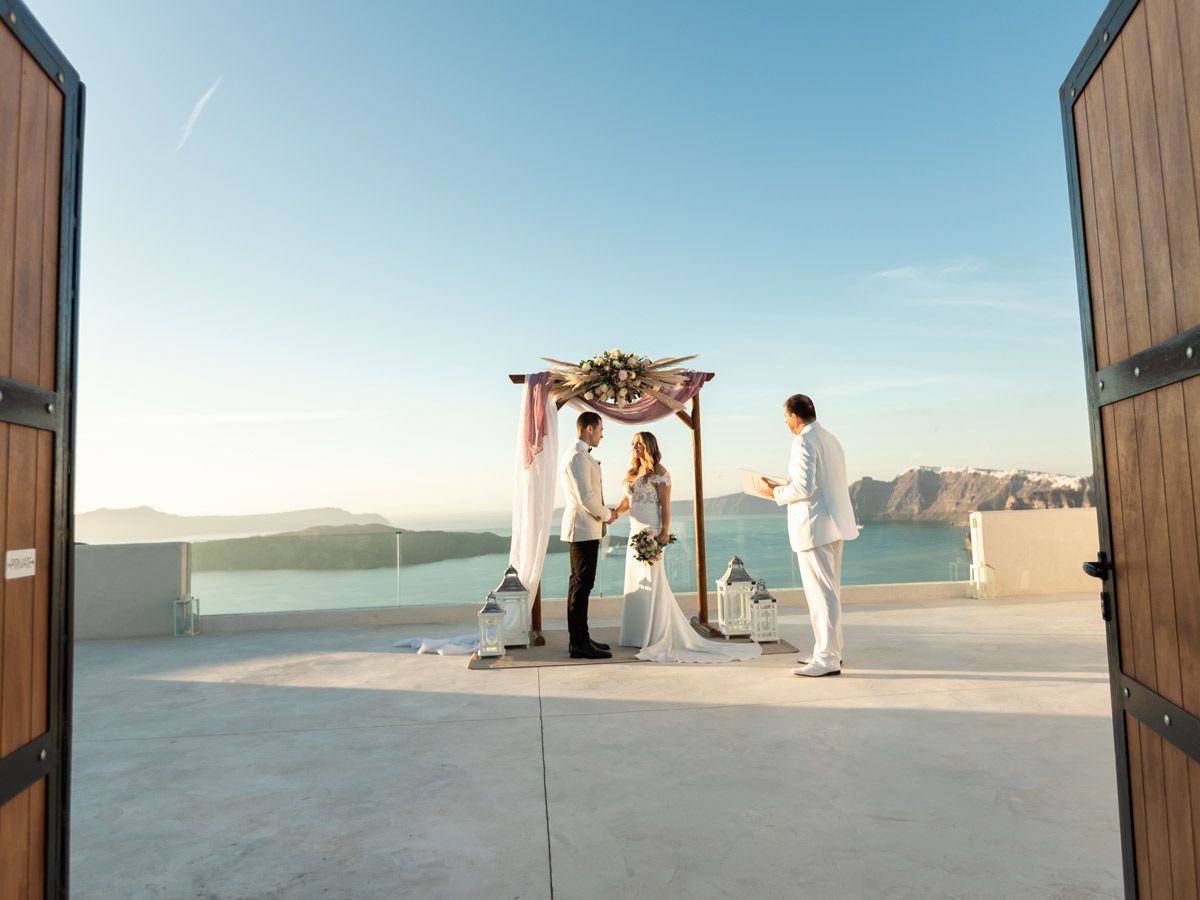 Venues the heaven categories
Santorini offers some of the most distinguished and exclusive wedding venues in the country.
It is a heaven for wedding planners, industry regulars and party goers.
We love Santorini not only because it is our birthplace but because of the versality, history, volcano energy and culture that it is discovered in every single neighborhood within the walls of every single venue.
So here we go best venues in Santorini the Heaven Categories
Those wedding venues have a commitment to style, glamour and quality.
As one of the most prestigious and famous wedding venues in Santorini they host lavish galas and stunning receptions.
'True love takes time just like wine' The philosophy of our wineries has always been quality over quantity.
Surrounded by an inviting deck overlooking endless blue, the possibilities here are endless for a once in a lifetime event.
Imagine the famous Santorini sunset as your wedding guest in your guest list. All eyes on sunset weddings, an awe-inspiring locations where guests can capture the whole moment of ceremony.
Weddings at sea and beach weddings
Our team can design a barefoot elegance experience, plan your day to perfection and enjoy a completely customized ceremony or reception.
Celebrity style services are best done at a party until 2:30 am!
Tie the knot on board (sailing boat)
If you wish an exclusive yacht to host your wedding ceremony and reception we have the most fresh, chic and elegant setting for your very private perfect celebration.