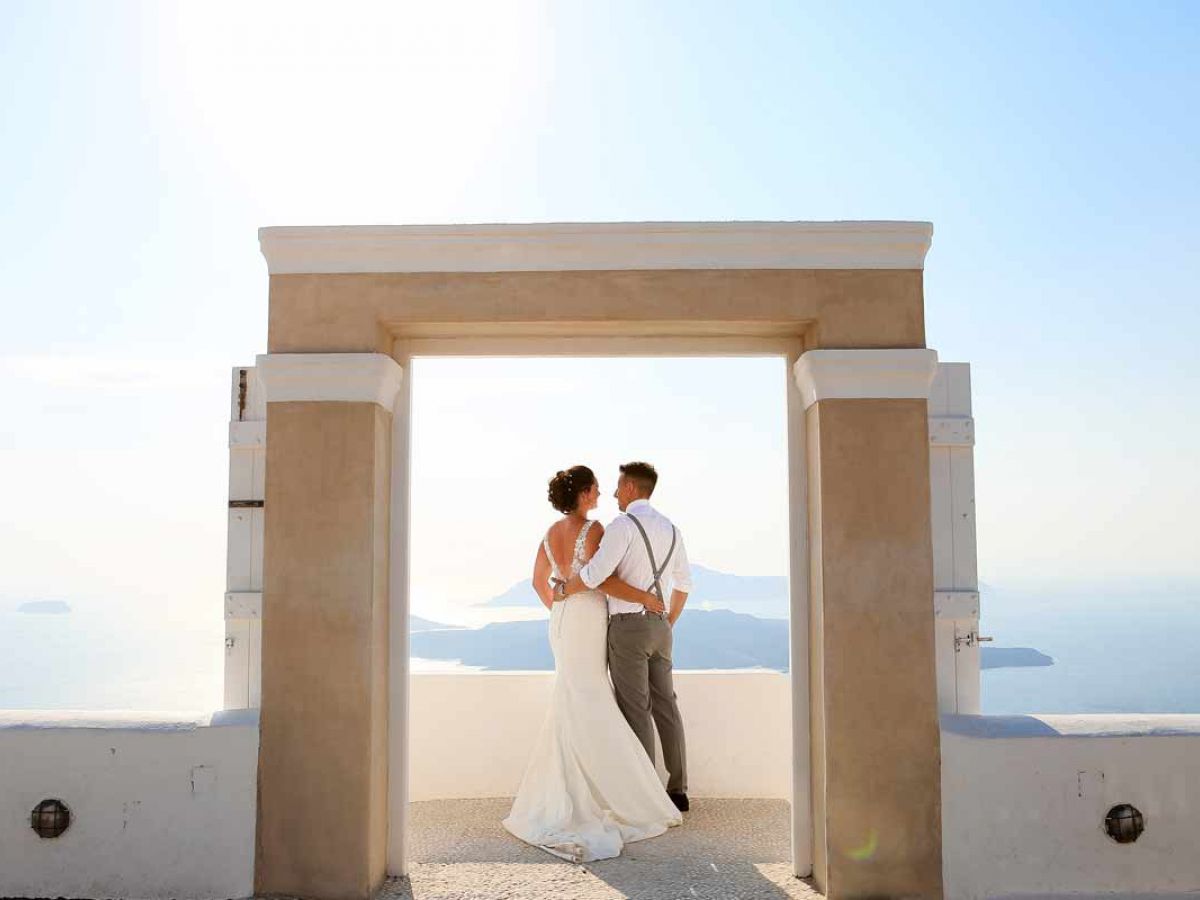 6 Best Wedding Venues in Santorini
updated July 2021
Find the Perfect Fairytale Santorini Wedding Venue
Let's face it, all beach and ocean fanatics love fantasizing about the absolute perfect island wedding destination.
Well, brides and grooms, ladies and gentlemen, Santorini wedding venues might be just what you're looking for – if not a thousand times better than you'd hoped.
Not only are Santorini weddings probably the most romantic events EVER, but there are also quite a lot of wedding reception venues in Santorini that make it an incredible experience for all of your guests.
From white – and black – sandy beaches to warm, sunny days, extravagant views, and crystal-clear ocean waters… and we mean CRYSTAL clear… Santorini has it all.
If you're wondering, "Where do people get married in Santorini?", then here are the 6 best wedding venues in Santorini – ENJOY!
1. How does all-out luxury sound?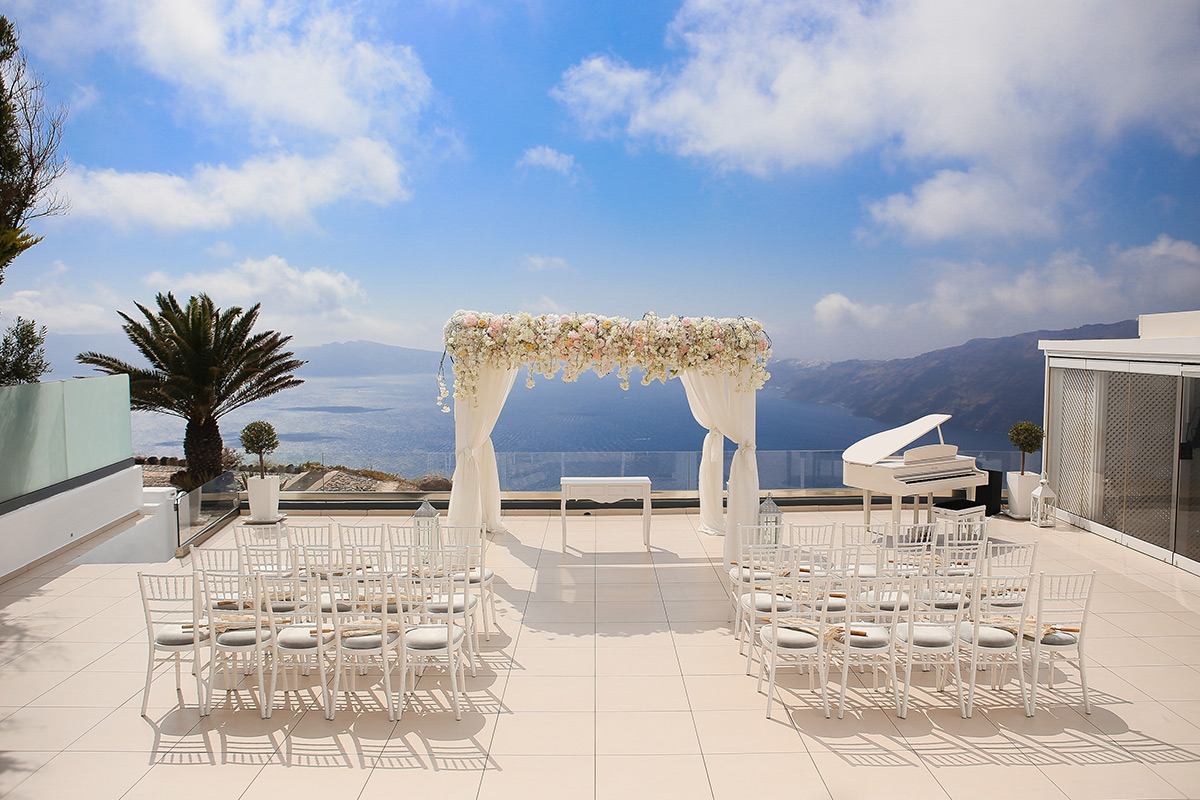 There are several luxury wedding venues in Santorini, Greece, that go above and beyond to personify glamour and luxury.
The best part?
Santorini wedding planners make sure every wedding is different and special in its own way. You can know with certainty that your wedding will be absolutely unique.
2. You heard it through the grape vine…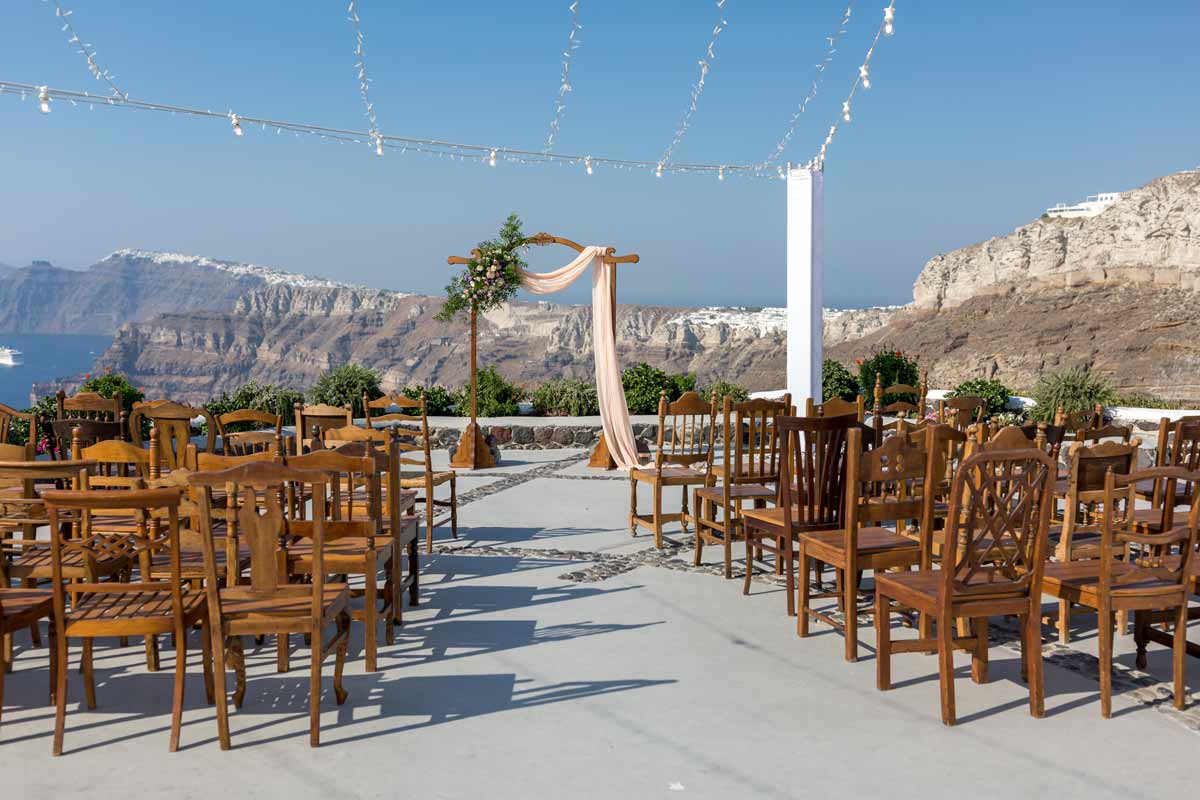 Santorini wineries are exquisite and one of the best wedding venues in Santorini for both its scenic landscapes and delectable wines.
There is no reason why you shouldn't tap into this glorious experience. Unless you're not a wine drinker, of course…
Wineries are known for their picturesque landscapes and artistic grapevines. Give your guests charming views and delicious wines to remember!
3. Hotel yards of dreams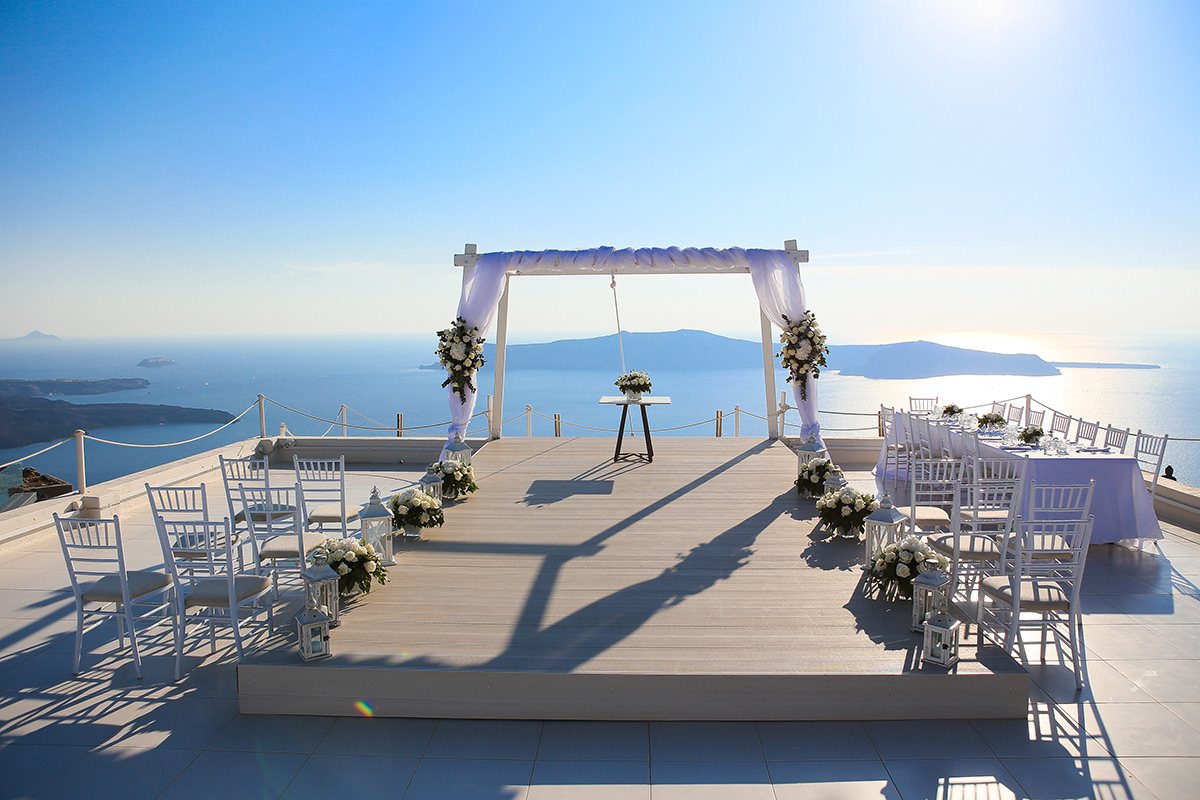 If you're keen on having your wedding close to where you and your guests are staying, hotel yards are the best places to do so.
Hotels are accustomed to accommodating guests and making every event as special and unique as possible, which is why having your wedding in a hotel yard is a great choice.
Because Santorini is such a fabulous travel destination, there are plenty of hotels to choose from – each with its own unique flare.
4. A picture-perfect beach wedding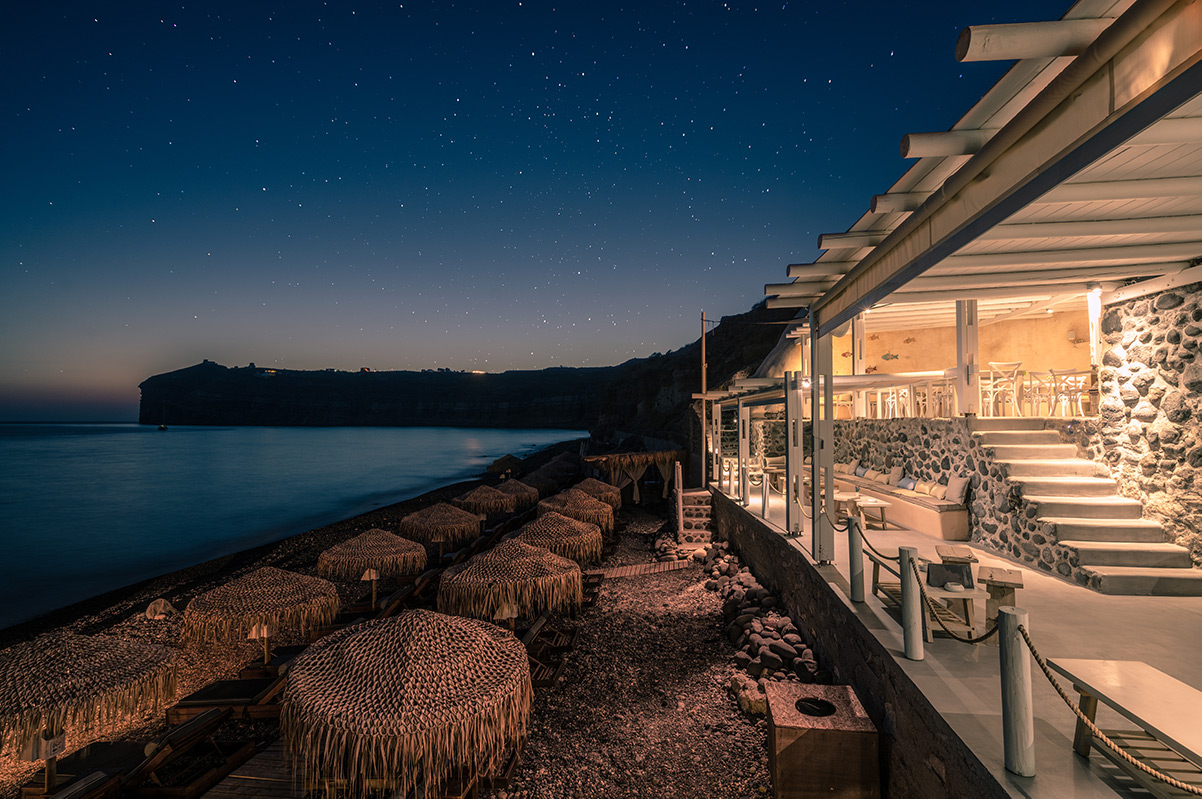 An oceanic breeze, sand between your toes, and the tranquil sound of waves crashing a few steps away…There is little as romantic, peaceful, and beautiful as a Santorini wedding venue right on the beach.
To top it off are expert Santorini wedding planners who have just the right magic wedding hands to tailor it according to your vision.
5. Set sail into happily ever after…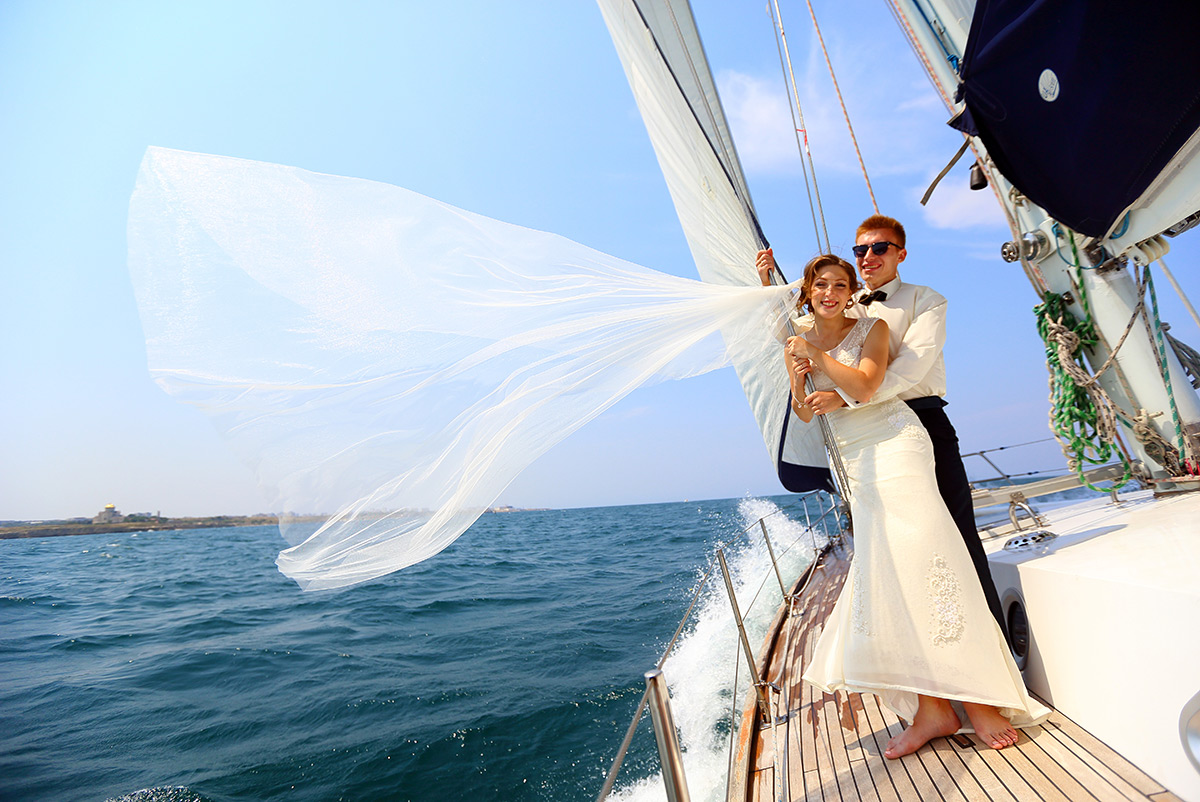 Santorini has numerous islands to travel to and discover, which means there are exclusive private yachts and sail boats for happy couples to board and tie the knot.
If it's a unique wedding experience you're looking for, then that's what you'll get when you get hitched on a yacht or sail boat.
Santorini wedding planners have all the right contacts to arrange the boat of dreams… All aboard!
6. Choose a cozy chapel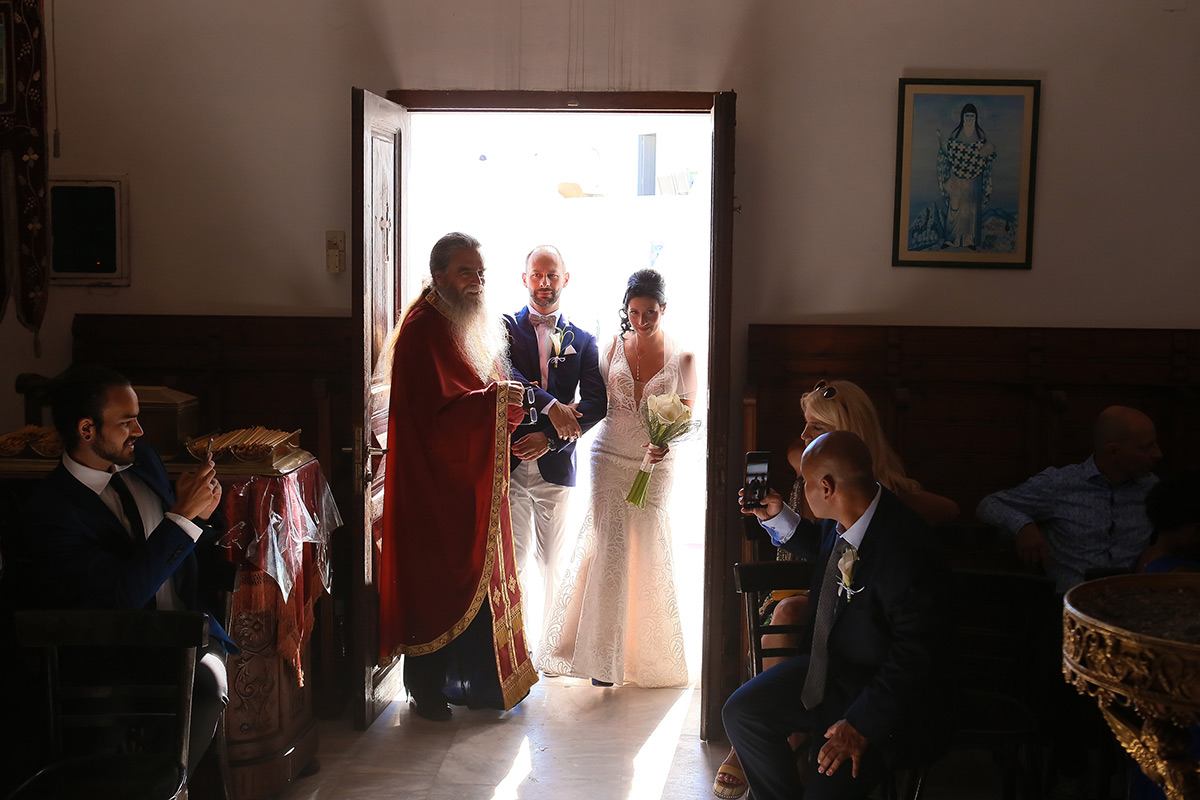 Santorini is filled with snug, historic chapels that are ideal for weddings.
The buildings are beautifully crafted and add an extra flavor of romance and warmth to your special day.
Speak to one of the experienced Santorini wedding planners and let them book the ultimate chapel of dreams for your fairytale wedding today.
If your mind is officially set on exploring Santorini wedding venues, here's another idea…
Why not plan a proposal in Santorini and plan your wedding at the place where you proposed?
Whatever you decide, we can guarantee you'll have the most amazing, picturesque wedding day at a Santorini wedding venue.
So, book now or forever hold your peace!