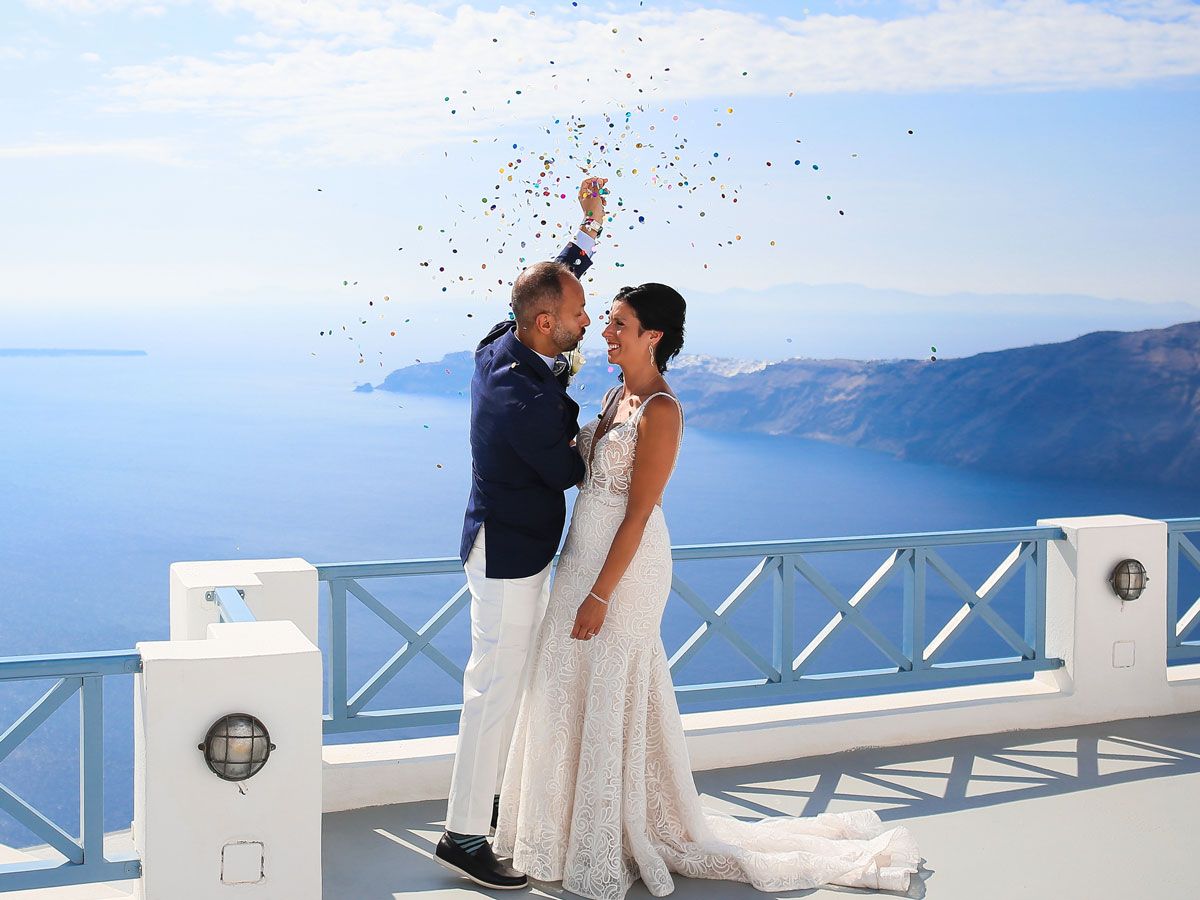 6 Insider Santorini Wedding Planning Tips
Tie the Knot in the Most Beautiful Place on Earth
In Brief
It's not hard to see why so many people want to get married in Santorini.
This Greek Island dream wedding location is an increasingly popular place to tie the knot, offering iconic views and memories that last a lifetime.
This hidden "gem" of the Aegean Sea is bursting with high-end wedding venues that are ready to deliver the wedding of your dreams in Santorini – but how much does it cost? Is it easy to get married in Santorini? Do you need a witness?
We know you have a lot of questions. Thankfully, we have just as many answers – so, let's get started!
1. How Much Does a Wedding Cost in Santorini?
Seeing as Santorini the top wedding destinations in Greece and one of the top in the world, it offers a variety of vendors and venues.
So, the cost will depend on your choices, preferences, and budget. Some Santorini weddings could empty your pockets, but a planner can help you find the best locations and vendors according to your style and budget!
2. Is it Easy to Get Married in Santorini?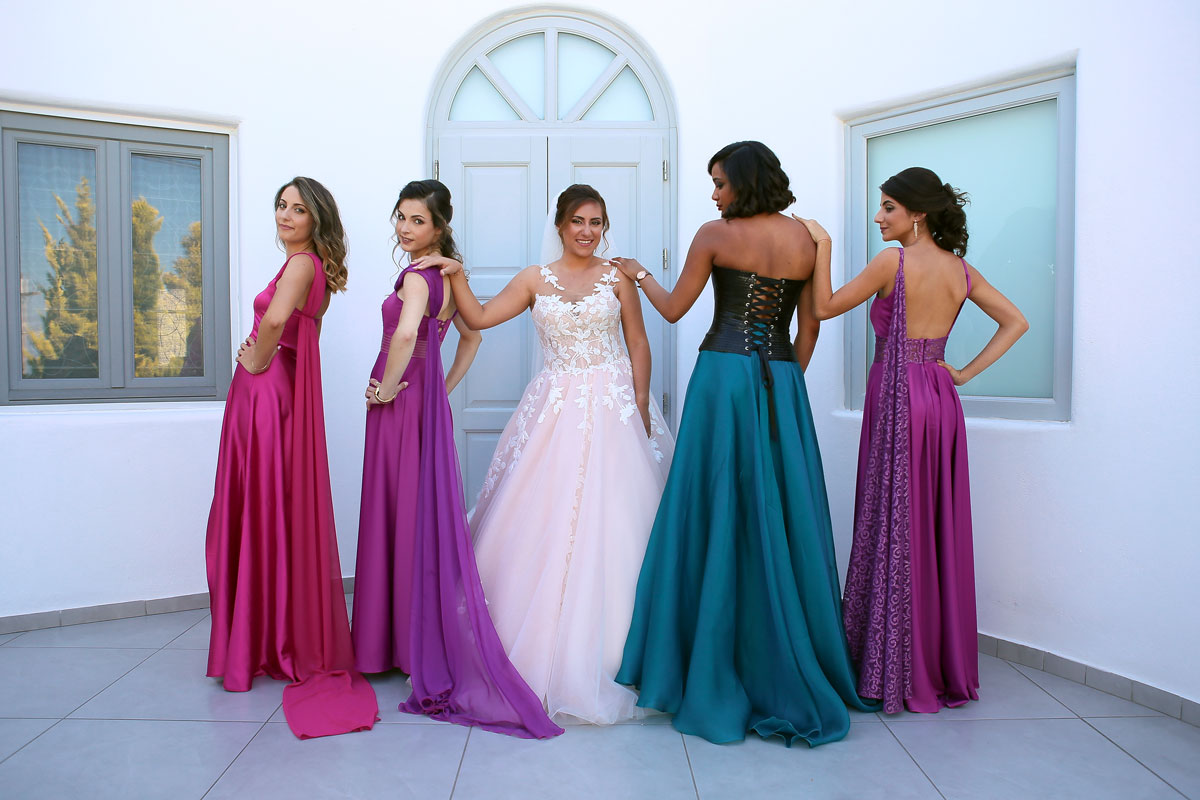 We hate to be the bearer of bad news…but getting married in Santorini is far from easy…UNLESS you have experienced Santorini wedding planners on your side.
If you try to plan a Santorini wedding on your own, you'll face an avalanche of planning, preparation, and paperwork.
Thankfully, with the right support, you CAN book your dream wedding in Santorini knowing that the admin side of things is fully taken care of.
3. Can I Legally Get Married in Santorini?
Good news – yes!
Both religious orthodox and civil ceremonies are recognized in Greece legally.
However, you will need to bring a Certificate of No Impediment (CNI) if you are not from the region but are planning on getting married in Santorini.
And if you do get married in Santorini, your marriage certificate will be issued to you by the Greek Government. This internationally accepted legal document can be used anywhere in the world after you get married in Santorini.
4. When is the Best Time to Get Married in Santorini?
April to October is undoubtedly the best time to get married in Santorini.
The island enjoys beautiful weather for 8 months of the year, promising radiant sunshine and piercing blue skies that will make your wedding day in Santorini unforgettable.
5. Do You Need a Witness to Get Married in Santorini?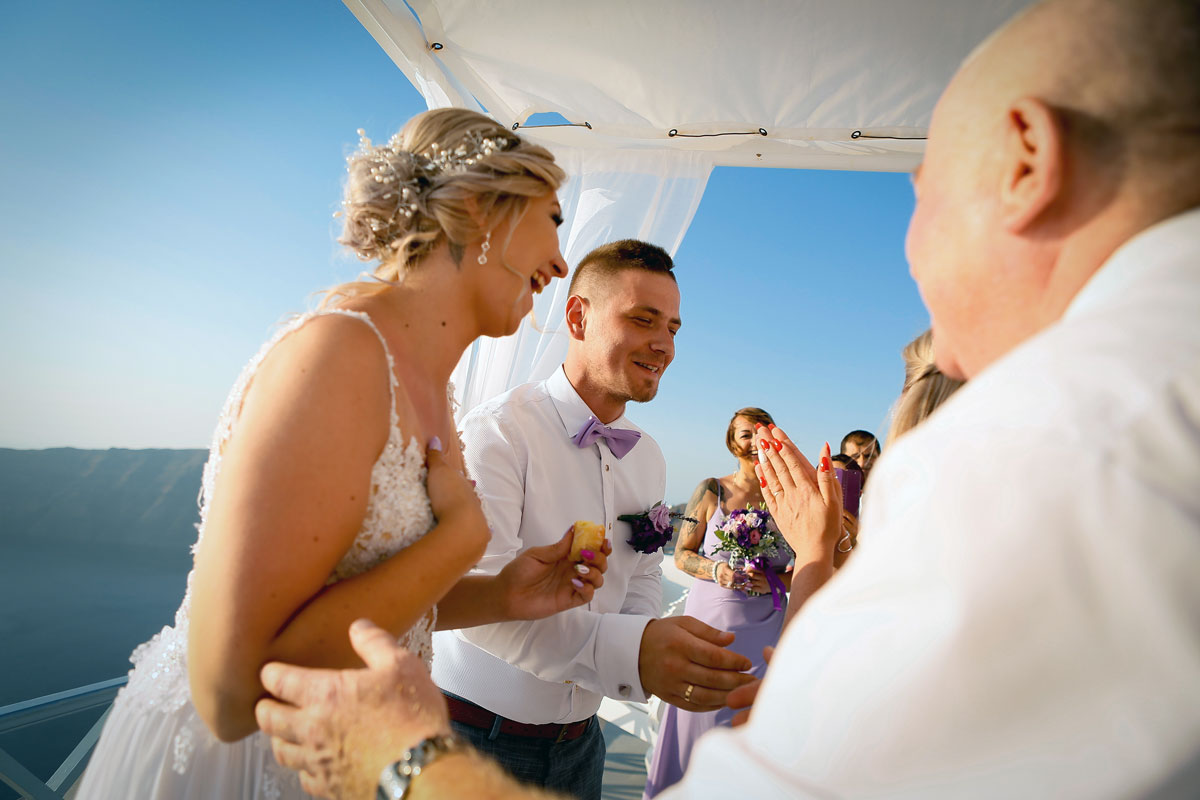 …Two, to be exact. The best wedding planners in Santorini offer to provide witnesses on behalf of the bride and groom at no additional cost.
6. How do I Plan My Wedding in Santorini?
It's important to work with experienced Santorini wedding planners who care about making your special day magnificent just as much as you do.
At Unique and Forever, we are hailed as some of the best Santorini wedding planners around – and we have access to some of the most breathtaking wedding venues in Santorini.
If you are engaged, want to propose to your partner in Santorini, or are considering planning a Santorini elopement in the near future, contact Unique and Forever as soon as possible so that we can make it easy, affordable, and painless to plan the wedding of your dreams in Santorini.
The Bottom Line…
Destination weddings aren't always easy, but hiring a planner can (and will) make everything simpler.
From finding the perfect venue to sourcing and contacting the finest wedding vendors in Santorini, and styling and designing your wedding, we do it all – so connect today to get started in planning your dream wedding with Unique and Forever!