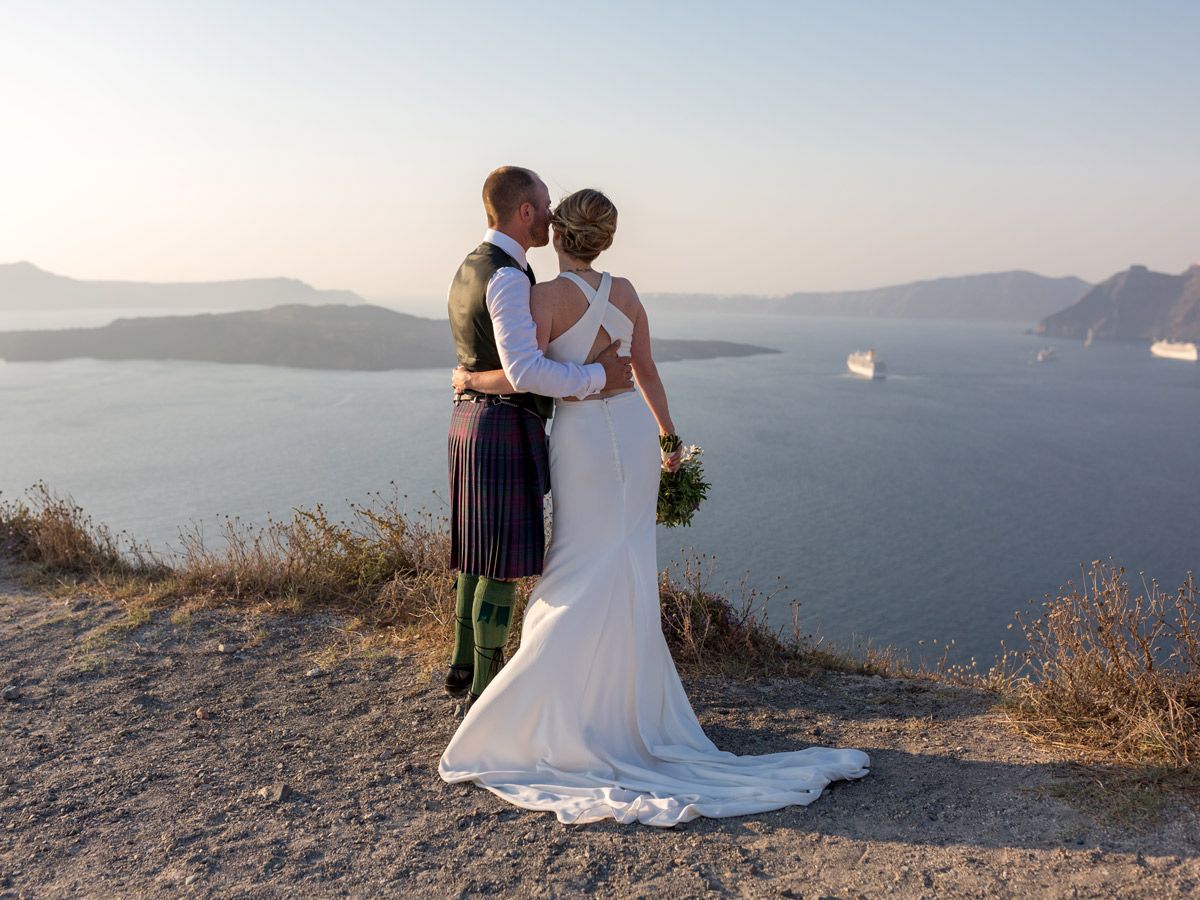 15 steps for a destination wedding
Once you have decided for your dreamy wedding to take place overseas, the next step is setting the ideal destination for it.
Throwing an abroad wedding requires making deeper research. These tips will help you pull off a perfect day away from home.
1. Choose your destination
The first step in planning a destination wedding is choosing your unique and forever location for you and your partner. A destination based on your style, your expectations and season or packages could be offered.
2. Set the wedding period
Which dates are better for your wedding?! Set the wedding year and afterwards the best month for you or the month which is better for the place you are organizing your wedding.
3. Visit your wedding destination
A pre-wedding visit to the wedding destination would be a must for you.
You could explore the area, the activities you and your guests could do, you could arrange some meetings with local planners, venues and vendors.
4. Estimate travel costs for you and your guests
It is very important to be sure that this destination could meet your guests' as well as your budget.
A small research and estimated prices would be a good idea to have an overall budget.
5. Choose your local wedding planner
Wedding planners are the most important part of the wedding.
Why do you choose a wedding planner?
I will write down soon a list of reasons. Which is the most important?
For a wedding stress-free, for a unique day, full of memories.
Choosing a local planner?
Of course, a local planner knows your destination more than anyone else, she could suggest you the best local vendors, could prepare the best wedding timeline (knowing all the parameters), better negotiations with vendors (they are not only partners, they are friends as well), be updated for new business, venues and spots.
6. Set a wedding budget
According to all the above, you set a wedding budget and what you wish to include.
Which are the most important services for you?
Which are your priorities? a luxury wedding, a numerous guests wedding? Or more photos around the island?
7. Start your wedding list
Write a guest list. Whom do you wish to invite?
Check whom you think can come to your destination... This list helps you to set your budget, choose services and activities and choose the right venue.
8. Confirm your venue
Book your venue according to the estimated number of guests. Book your ceremony and reception venue.
9. Confirm legal and residency requirements
Ask your planner what is the necessary documents you need for your legal wedding in the country you are going to be married.
Make a timeline to collect all documents.
10. Book your vendors
After all before, it is time to book all the other vendors: photographers, videographers, entertainment, decoration, florist, etc.
11. Search for the activities of your guests
A destination wedding means that your guests will be in a new location, they will travel so long for your wedding.
So, they will appreciate a lot to find some activities to do with or without you expect from the wedding.
Activities for parents, for children, for singles or families. Make a list and be prepared to give more info for your destination wedding location to them.
12. Send the "save the date card"
Depending on your planning schedule and how organized your friends are, you could send them a Save the Date card.
Normally send it one year before. This card announces your destination wedding, the date it takes place and the location, of course.
The guests will have time to schedule their vacation for this trip so when you will send the invitations you will probably have their answer sooner.
13. Time to choose your dress
You should start looking for YOUR unique dress and your rings early. Especially for the dress, you need to make small research on 2 3 bridal fashion houses, not more because you might get confused.
You should try 2 3 different styles of wedding dresses, be open to suggestions and find your perfect dress.
From personal experience, try styles that might seem odd for you. You never know what fits better on you.
Order your wedding dress asap and not last moment, you have the chance to choose any you like and order a new one, not buy from their stock.
14. Prepare your wedding itinerary
Work with your planner and make a wedding itinerary.
15. Mail the invitations
When is the best time to send the invitations?
This depends on your planner and venue. When they want to have the final number of guests… You should send the invitation at least 3 months before when the vendors want the final number.
A piece of advice: let your guests know when they should give you a final answer, this will be at least 15days before the date the vendors want.