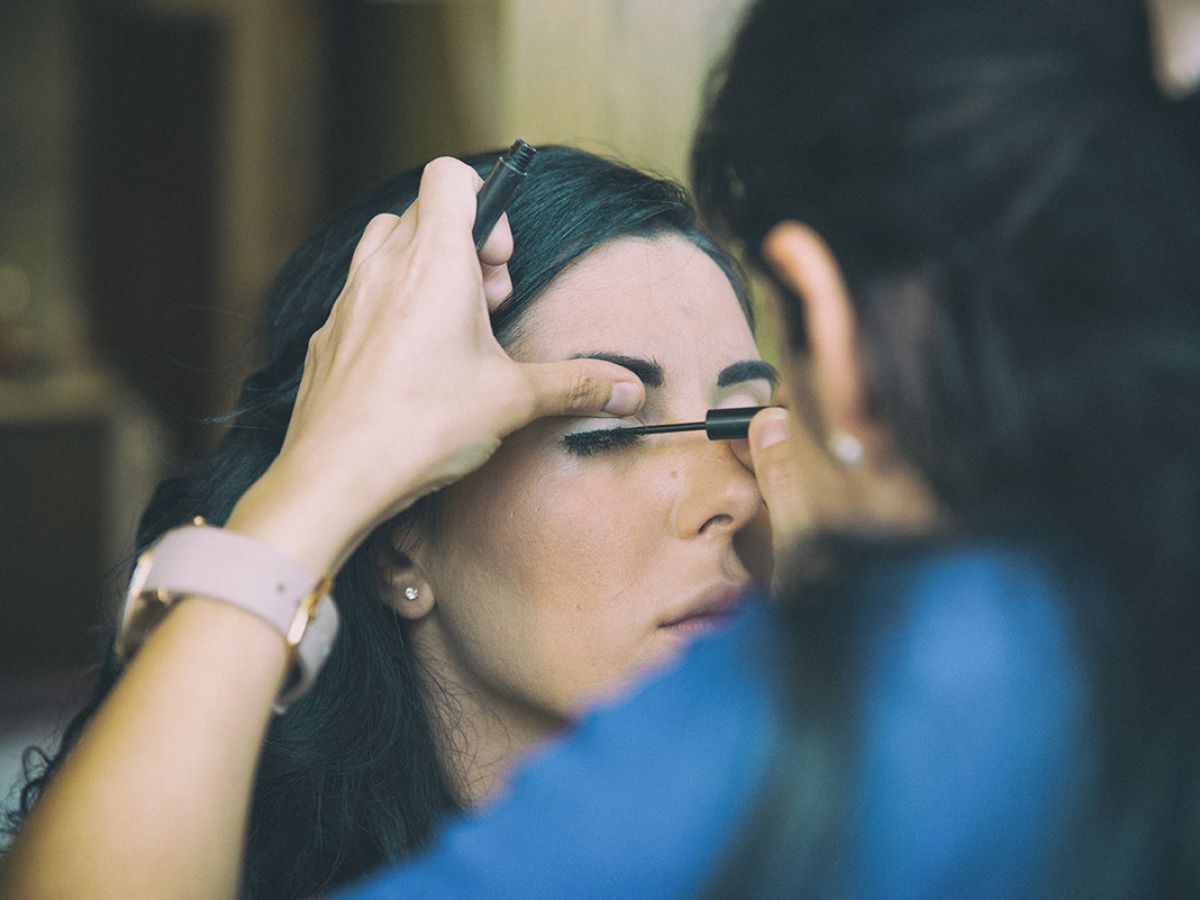 What you need to know about your wedding beauty?
Every bride wants to glow while walking down the aisle, but let s see how you can achieve it!
Make up tips
Start your skincare routine a year before the big day
Cleansing, toning and moisturizing should be done daily without fail. this will keep your skin glowing and youthful. A clean face will help keep your poces open and that will help your skin breathe and look better
Exfoliation is the most important routine that you can once or twice a week, in order to have a clean skin, free from dead cells and black heads.
Keep a diet 2-3 months prior the wedding
It helps a lot to work on your diet few months before your wedding. Add lots of fruits and green vegetables in your diet, keeps your skin hydrated and glowing.
Do not try new products a month before the wedding
Avoid exposing your face to the sun
Book a makeup trial session
If possible, have a make up trial session by discussing with your makeup artist what you like or dislike. it will be easier for both of you to come up with the perfect look
Avoid the extra heavy coverage especially in the hot climate of santorini
If you don t generally wear a heavy make up look, dont try it on your wedding day. Choose a look that makes you feel like yourself and enhances your best features
Focus on one feature
Focus on one feature i.e. eyes or lips not both. a smokey eye combined with a bold lip will look too much especially in the summer
Hair tips
Hydrate your hair
A month before your wedding day start a routine to do moisturizing mask and hydrating treatment to your hair. Stop them the last 10days, not "burn" your hair. Your hair will shine this day
Cut your hair 3months before the wedding
Do not try to change your hair color last moment
Refresh your colour 20days before the wedding and do a refle a week before
Wash your hair the previous night
Don t wash your hair the morning of your wedding, but the night before, so your hair will be dry. this help the hairstyle last more. further, wash your hair with cold water. which give extra shinny
Special thanks to my lovelies girls (make up artists and hairdresser) Eleni Iliopoulou, Renia Bledaki,Efi FIlitsi, Bella Damigou and Mariana Nomikou, who all helped me with the tips.