A silver Crescent elopement in Santorini
The earth's heart is sustained by the magic of the crescent 'people say, and they are probably right.
The most unique elopement took place on a beach called Pori in the magical town of Imerovigli, Santorini, Greece.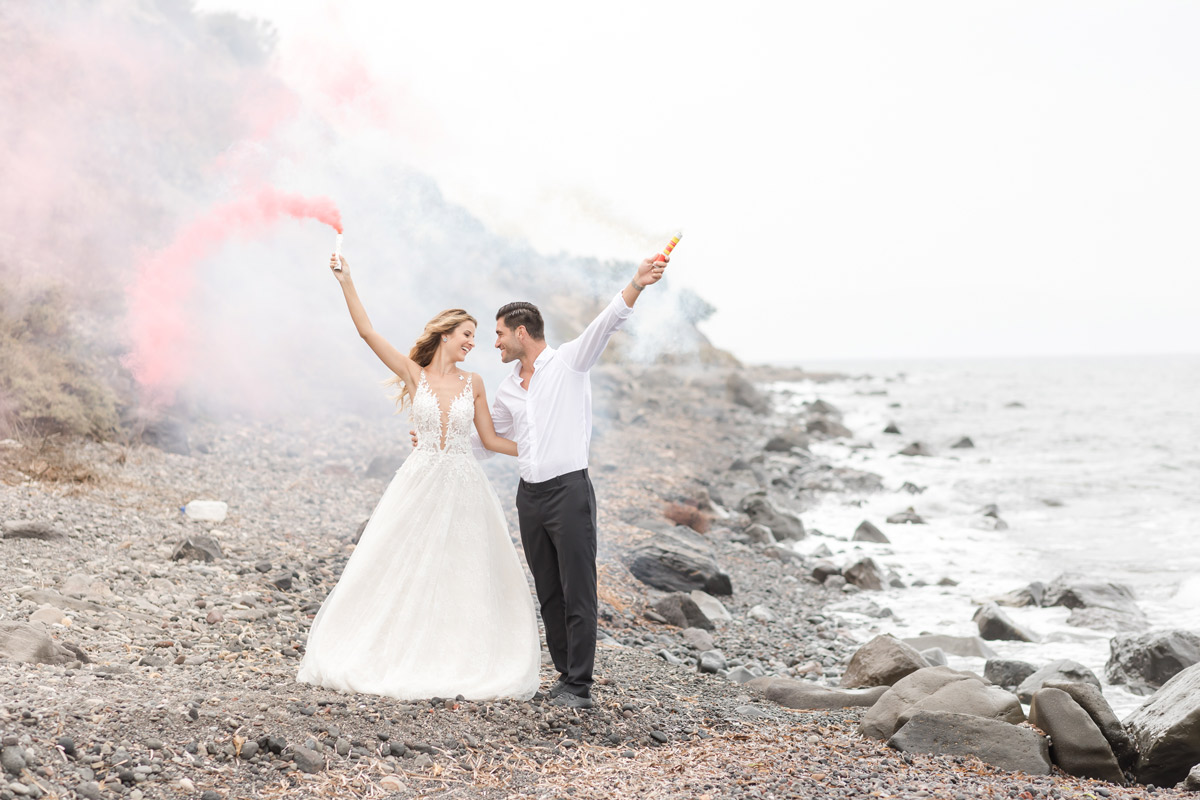 Even though, Santorini is most famous for its stunning sunsets we have found a secluded private paradise a hidden beach like no other, to perform a stylish elopement overlooking the island of Anafi.
With dramatic red cliffs on your perfect backdrop, endless blue views of the sea, class awarded vineyards, whitewashed windmills surrounded by a small harbour, the perfect hidden wedding location next to the busiest town of Imerovigli, is this.
The ceremony took place on a remarkable villa one of a kind accommodation, hand painted and beautifully blended with elements of the sea, villa, guaranteeing absolute privacy and utmost luxury.
The most stunning and unique idea of our shoot is the use of marble material details all over this inspiring project.
Marble is a metamorphotic rock composed of recrystallized minerals just like our island.
The word "marble" derives from the Ancient Greek μάρμαρον (mármaron),[2] from μάρμαρος (mármaros), "crystalline rock, shining stone", from the verb μαρμαίρω (marmaírō), "to flash, sparkle, gleam"
Just as the moon transforms and gleam our lives, we have used only materials that are alive, shining, and with energy just as our erupting volcano.
A marble arch, an antique marble table, (100 years old) a marble colour delicious cake, a shining couple and a beautiful moonlight walk will find them married.
The magnificent jewellery pieces created by designer Poniros jewellers, revives the volcanic flower(rodakas) praised and adored by painters of Ancient Thira. It is handcrafted by talent, Aegean blue diamonds, and the energy of our volcano.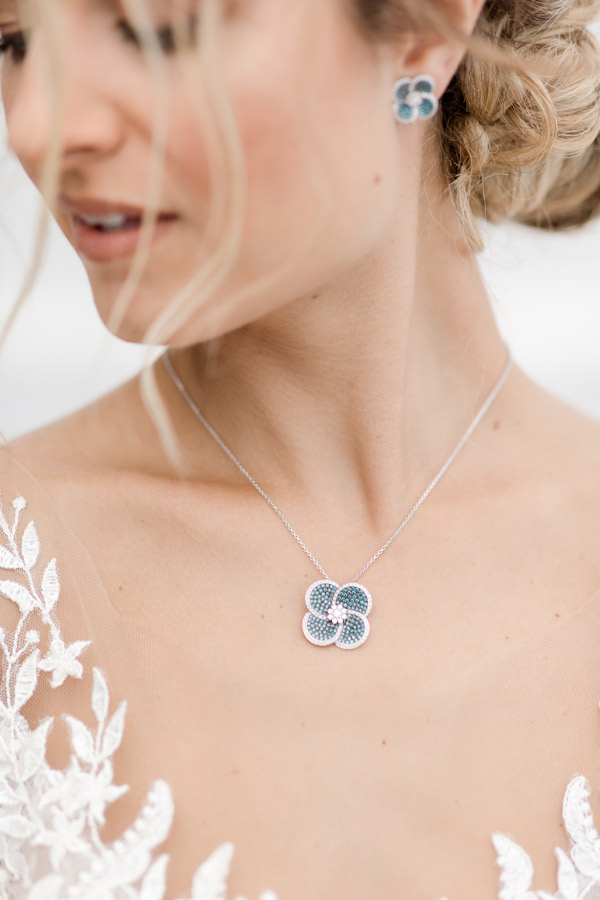 Our beautiful flowers have also a hidden meaning on this self-transforming island, Hydrangea limelight, Faith, Moonstone, Quicksand, Rose Mondial and Amnesia rose bouquets is as unique as one can get.
It is rather unique to use materials with hidden energy on elopements, but this original genius idea was the work of planner and stylist Unique and forever.
The stunning work of photography, took our breath away is done by the remarkable Kimonas Patiniotis.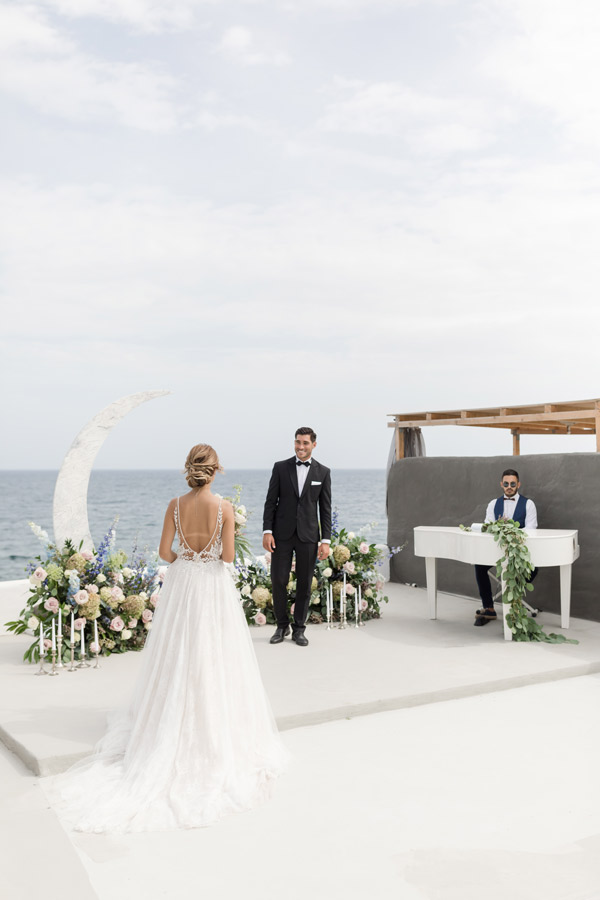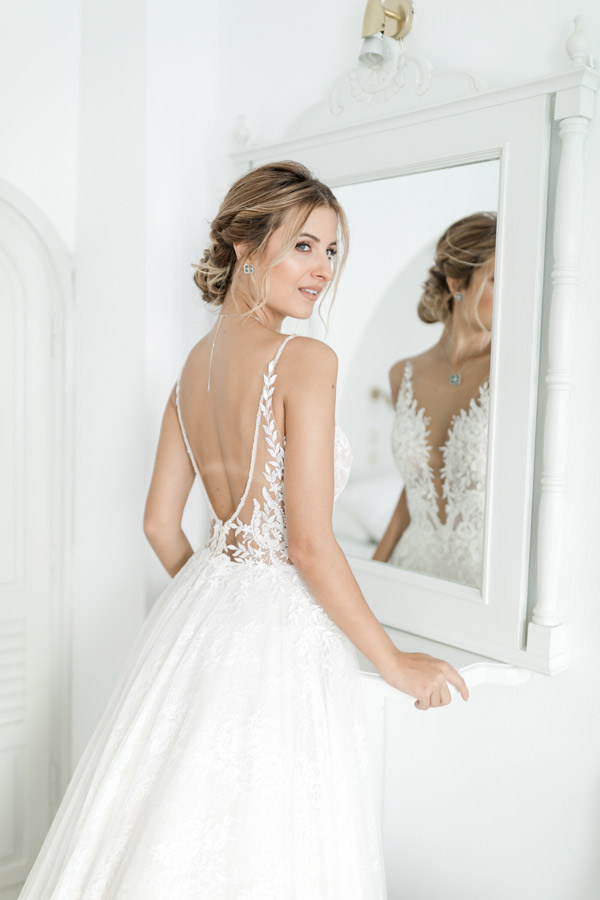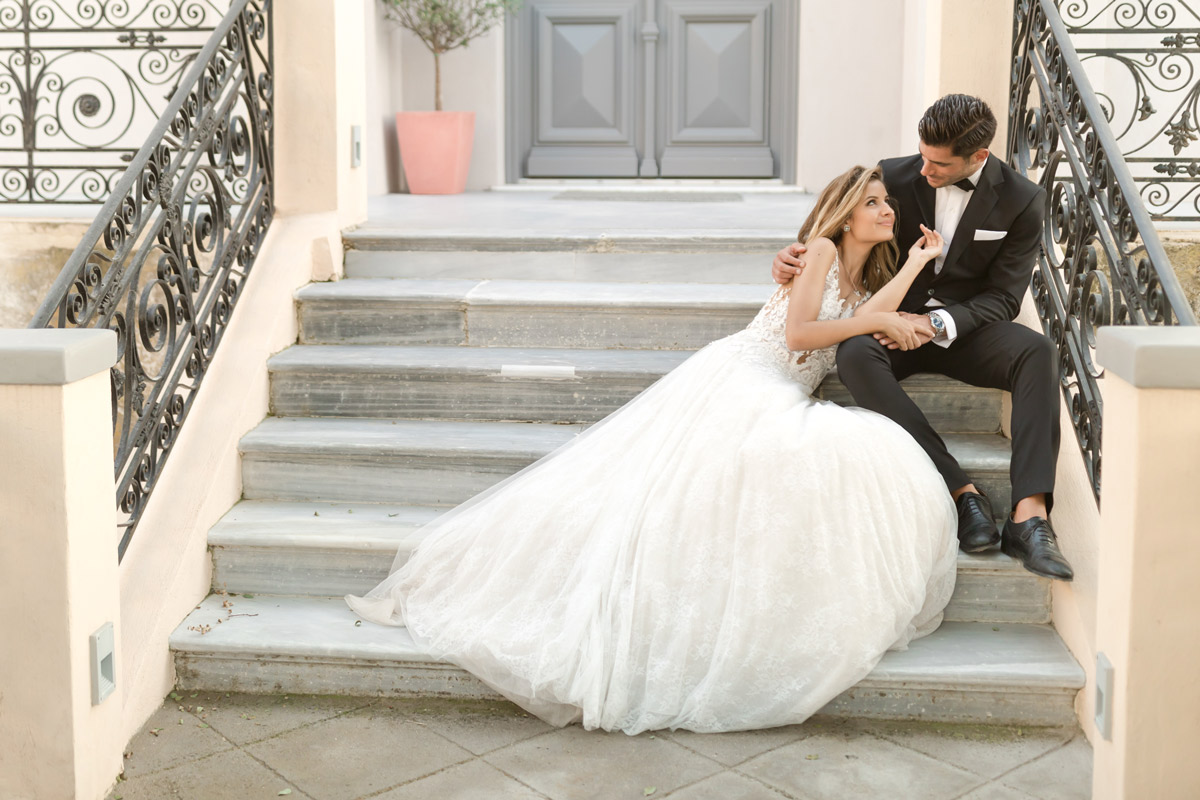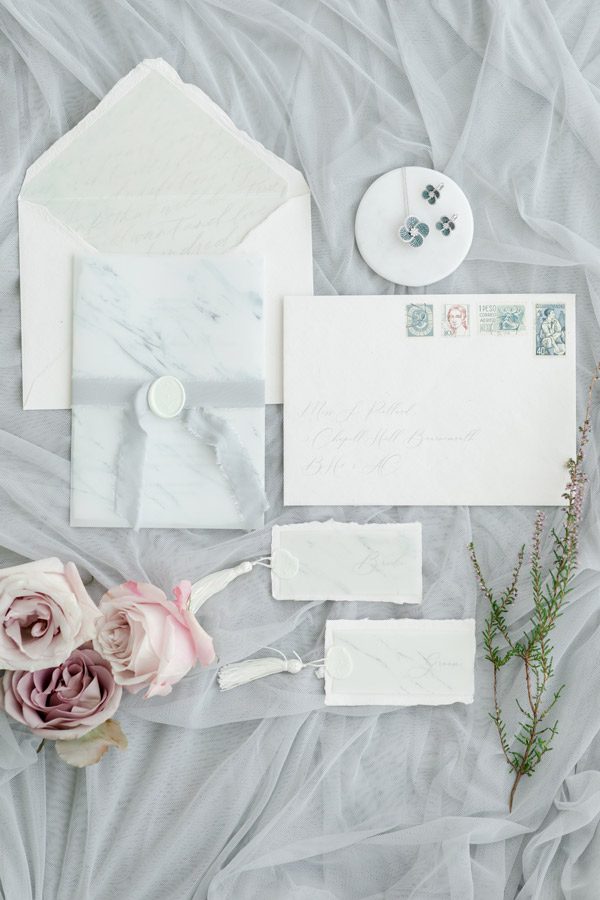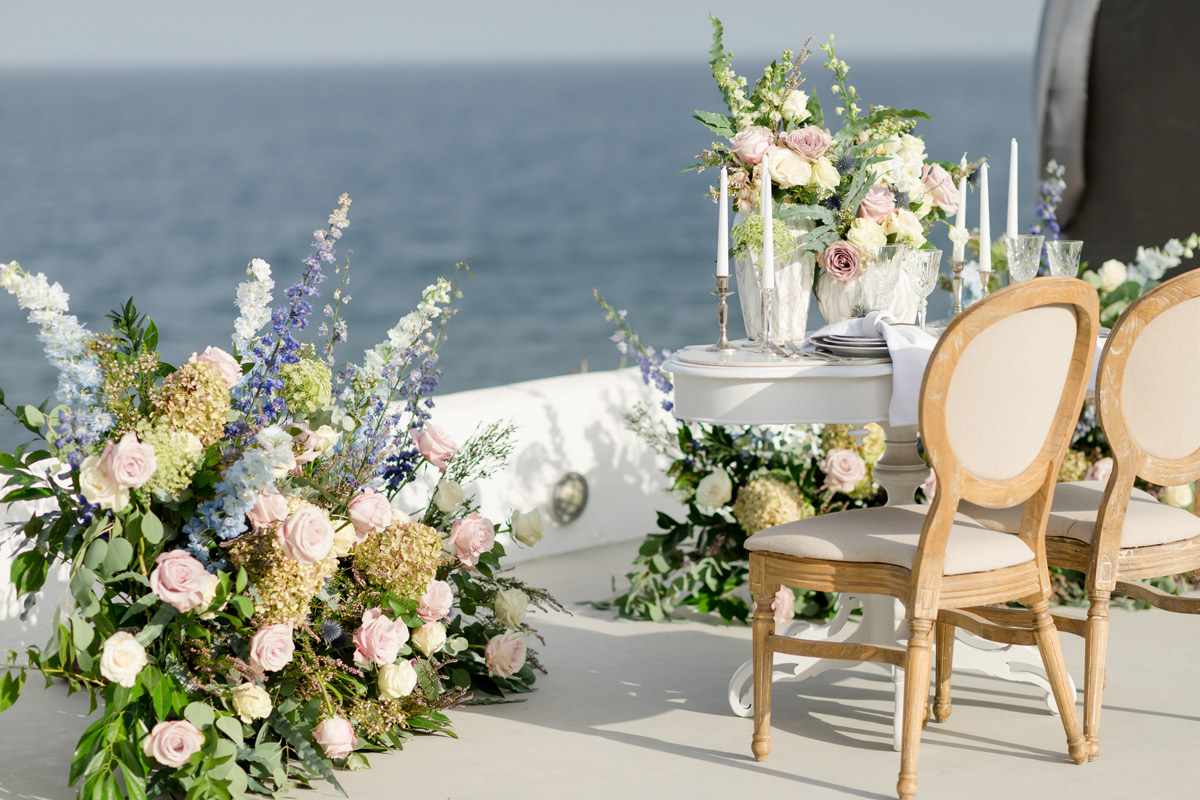 Special Credits to my family team: