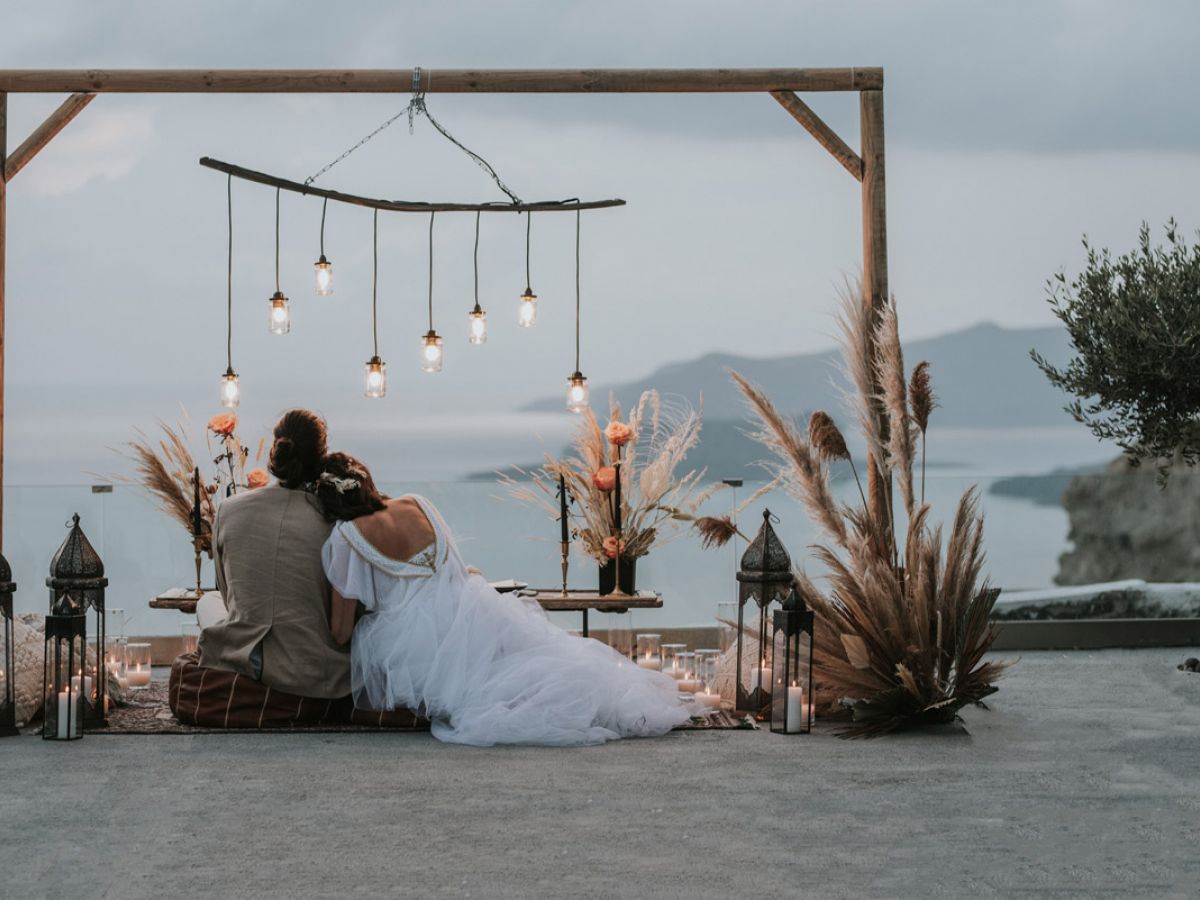 Bohemian Nano ceremony in Santorini
Eye Candy Love
A bohemian wedding particularly for the daring, the open minded, the minimal lovers. We held this aesthetically pleasing ceremony at Thermes Villa, overlooking the most enchanting, unobstructed view of Caldera.
As Santorini offered its majestic natural scenery, we offered the means to highlight it and bond it with our romantic boho setting.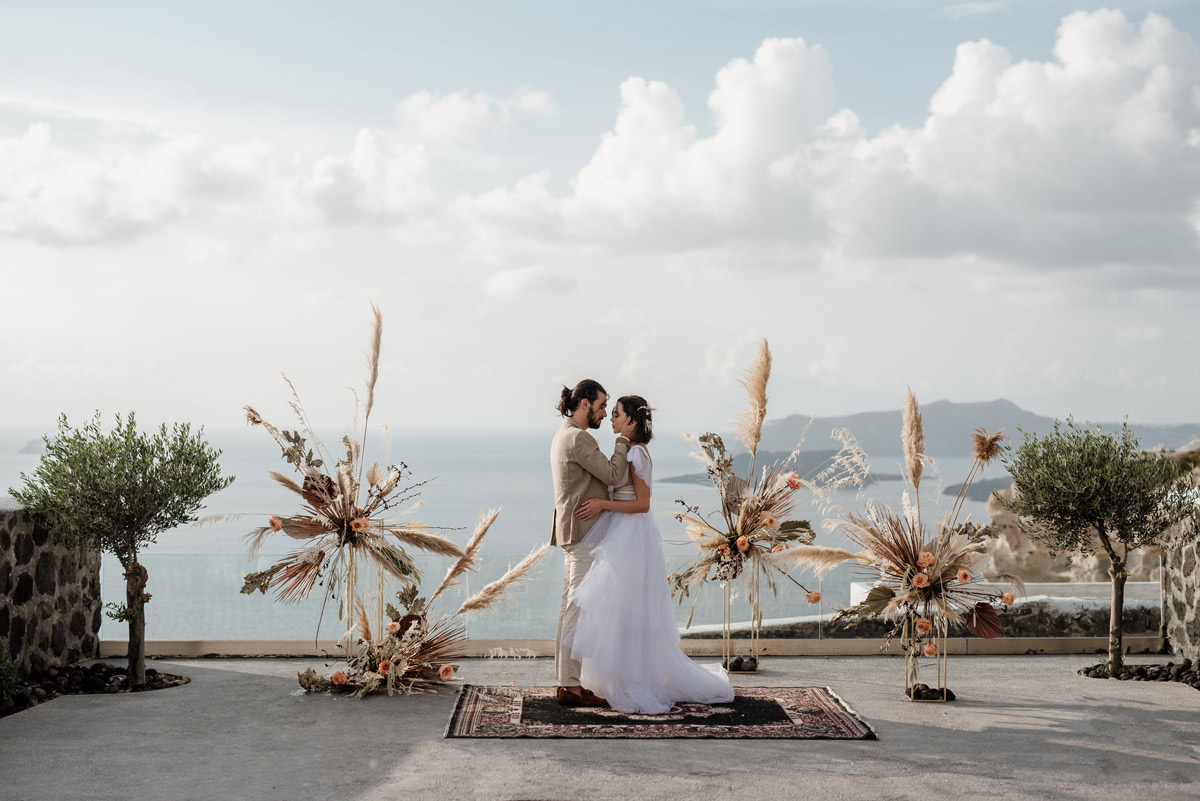 Handmade Persian red carpet, black and gold cutlery, candles, red velvet cushions, pampas grass and toffee roses complement the couple's common views of life and love. And we loved it, too. An old wooden door of 30 years served as the private dinner table, the perfect way to match the hanging seawood with wrapped Edison lights and end the conflict of original versus retro!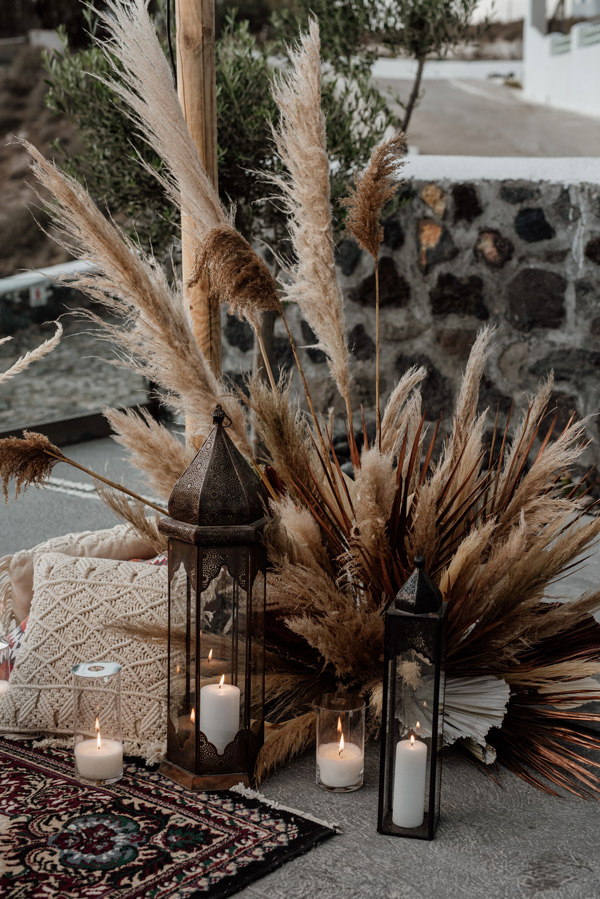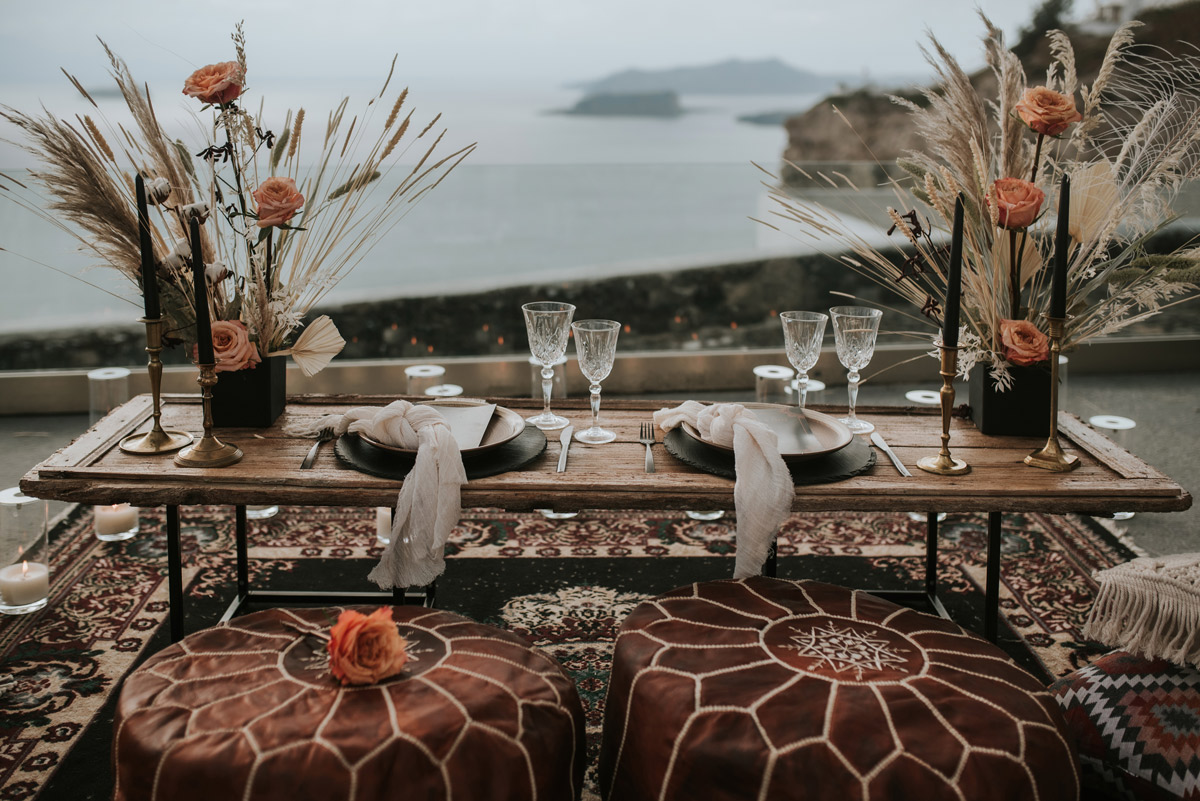 The bride was looking like the island's princess, with a dress of Cycladic tradition, its handmade gold thread and an impressive tulle skirt.
The permanent contrasts in complexity and simplicity, risk and safety, and the wild beauty of the decorations and island, create a magnificent outcome. See for yourself!
Santorini loves daring, free-spirited people, as it bonds romance and adventure!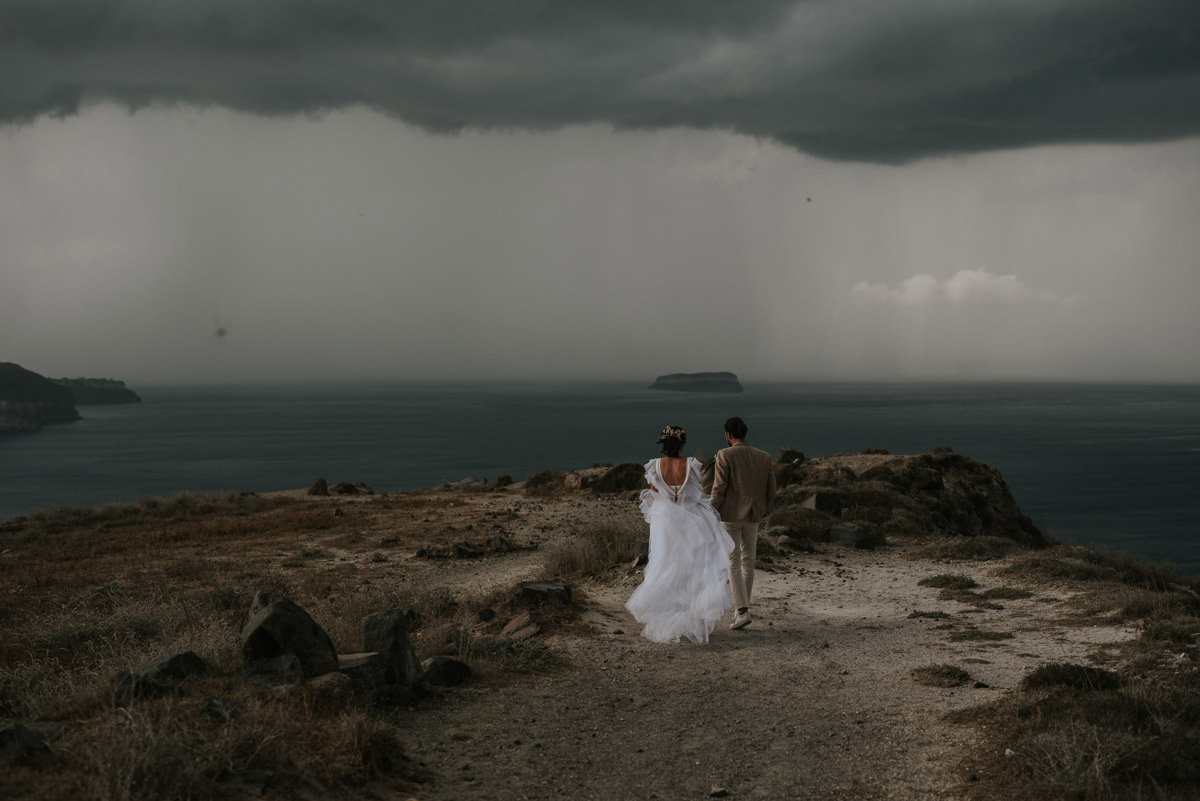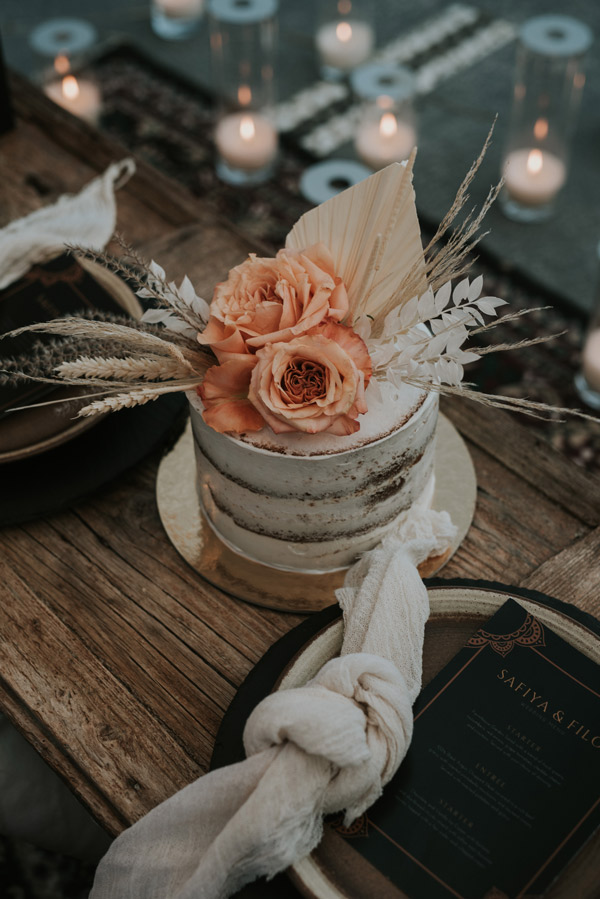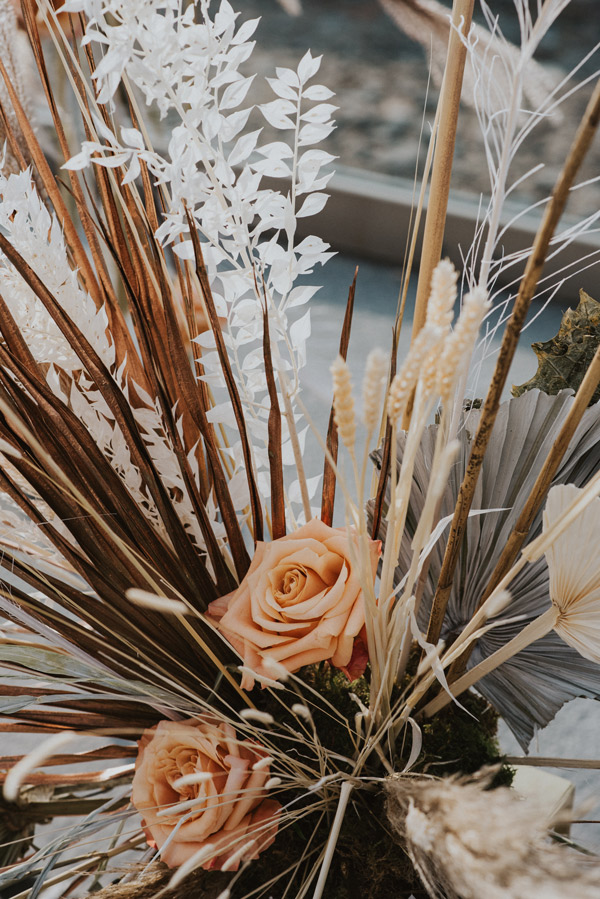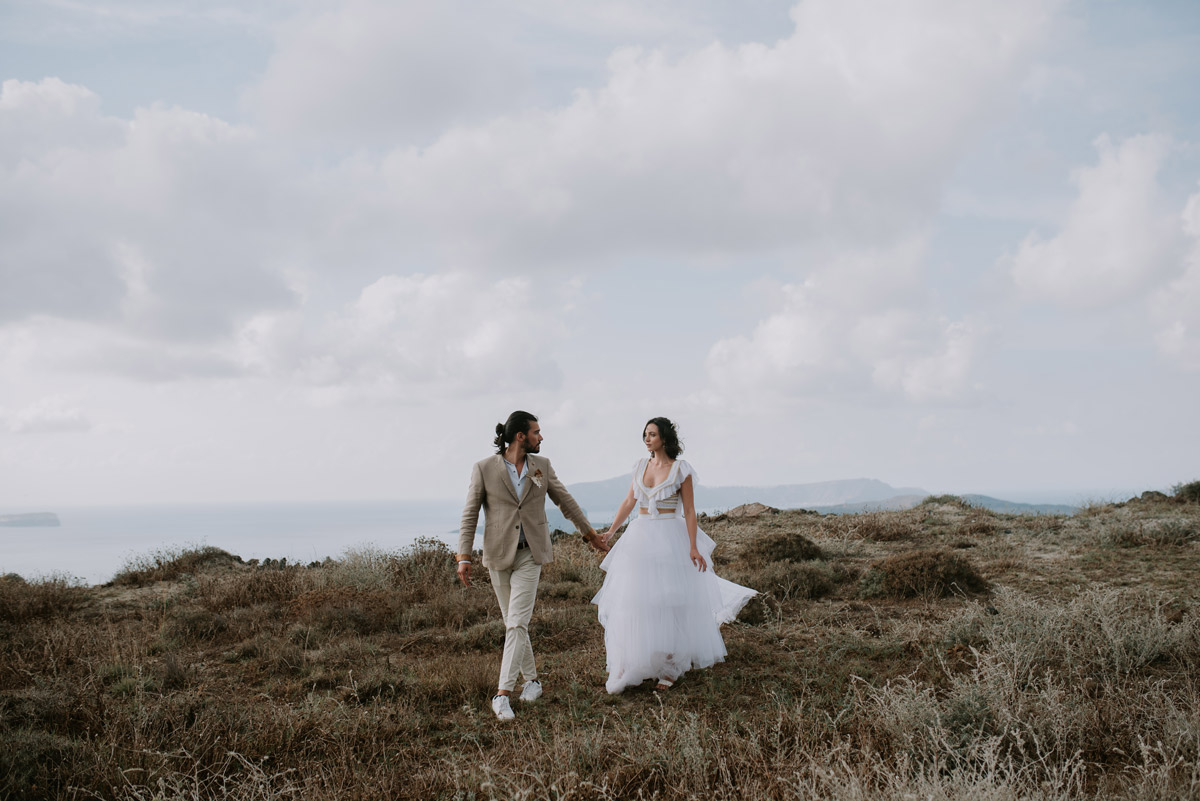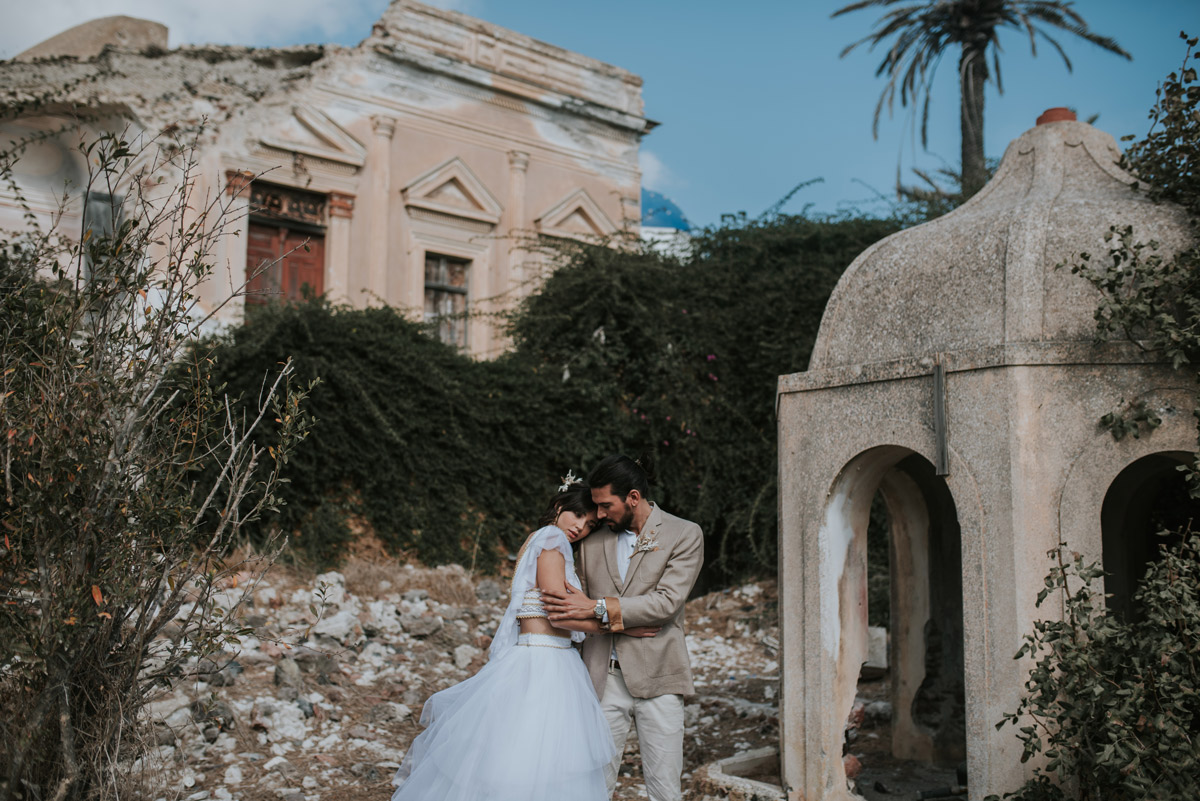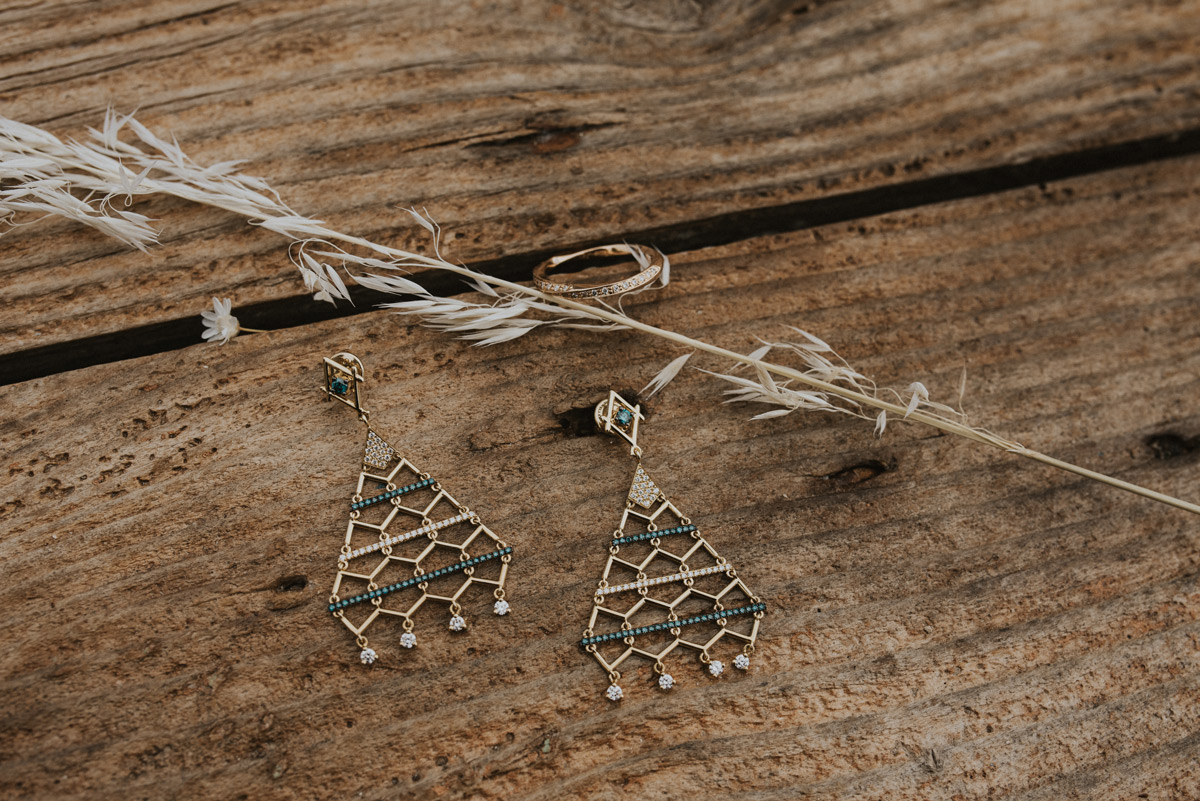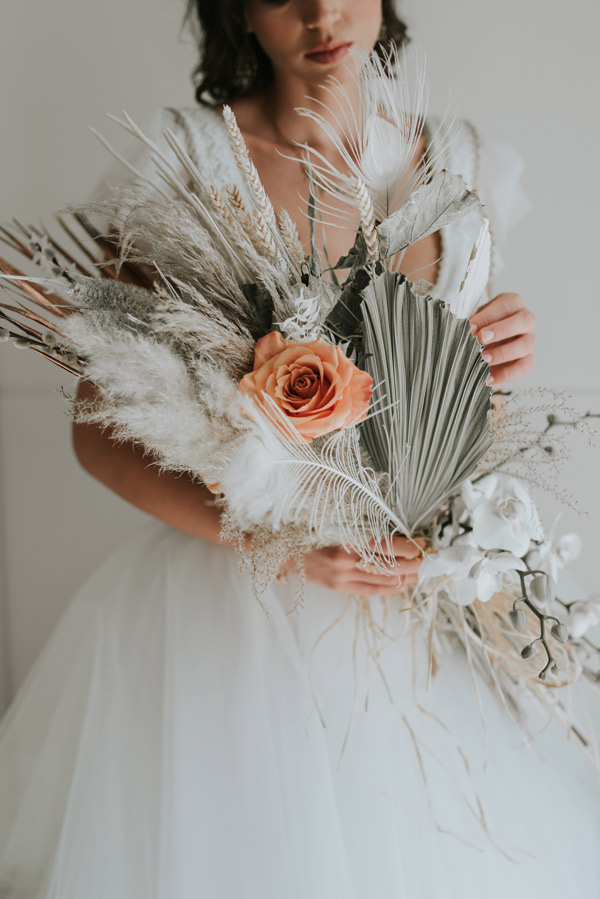 Special Credits to my family team: