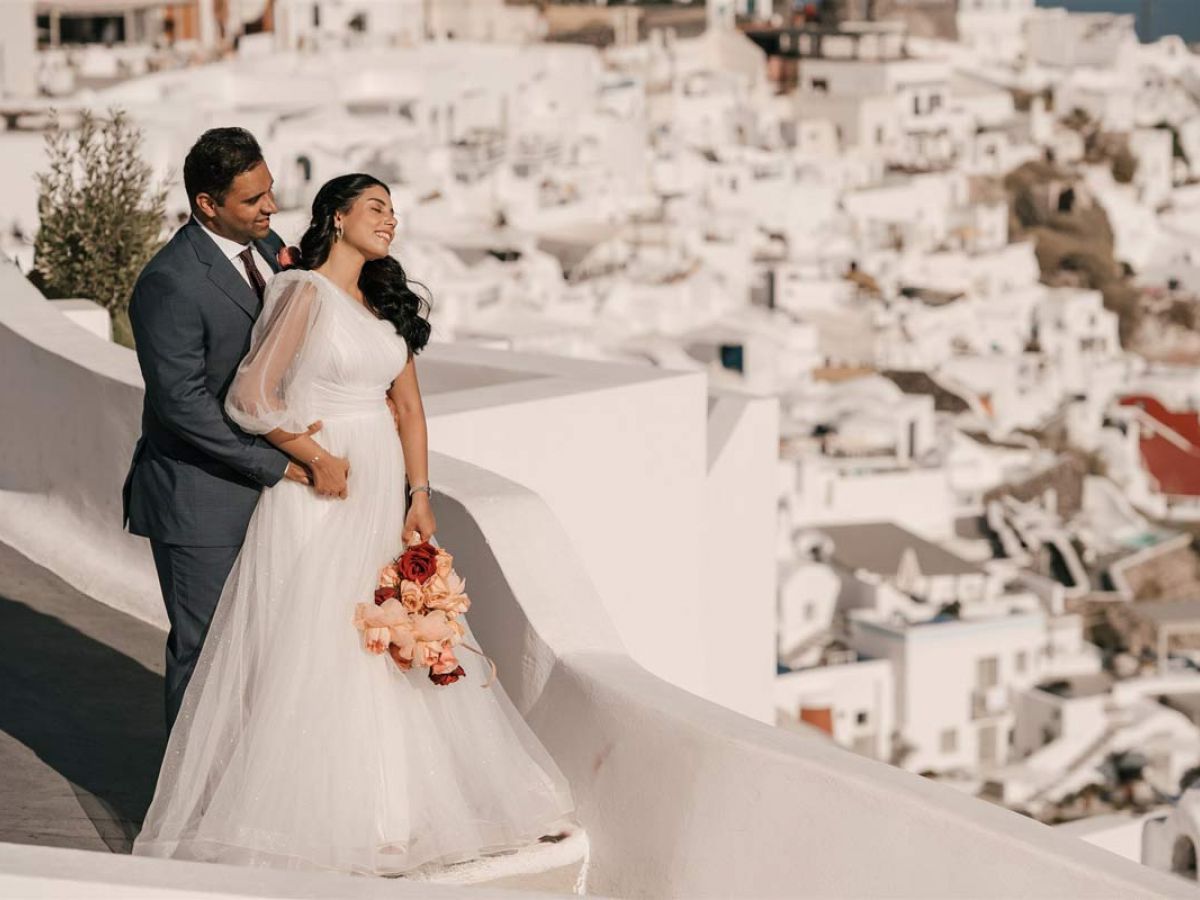 Are You and Your Partner Looking to Elope on Santorini?
Here's Why it Is the Elopement Destination of Your Dreams
Growing old and happy with the one you love is the fundamental reason behind any marriage.
While some couples want to celebrate their matrimony with a big white wedding, others prefer to keep their special day just to themselves.
With the wonderful wedding venues Santorini has to offer, this beautiful Greek island presents so much opportunity to couples looking to elope.
The Romance-Rich Experience of Santorini Elopement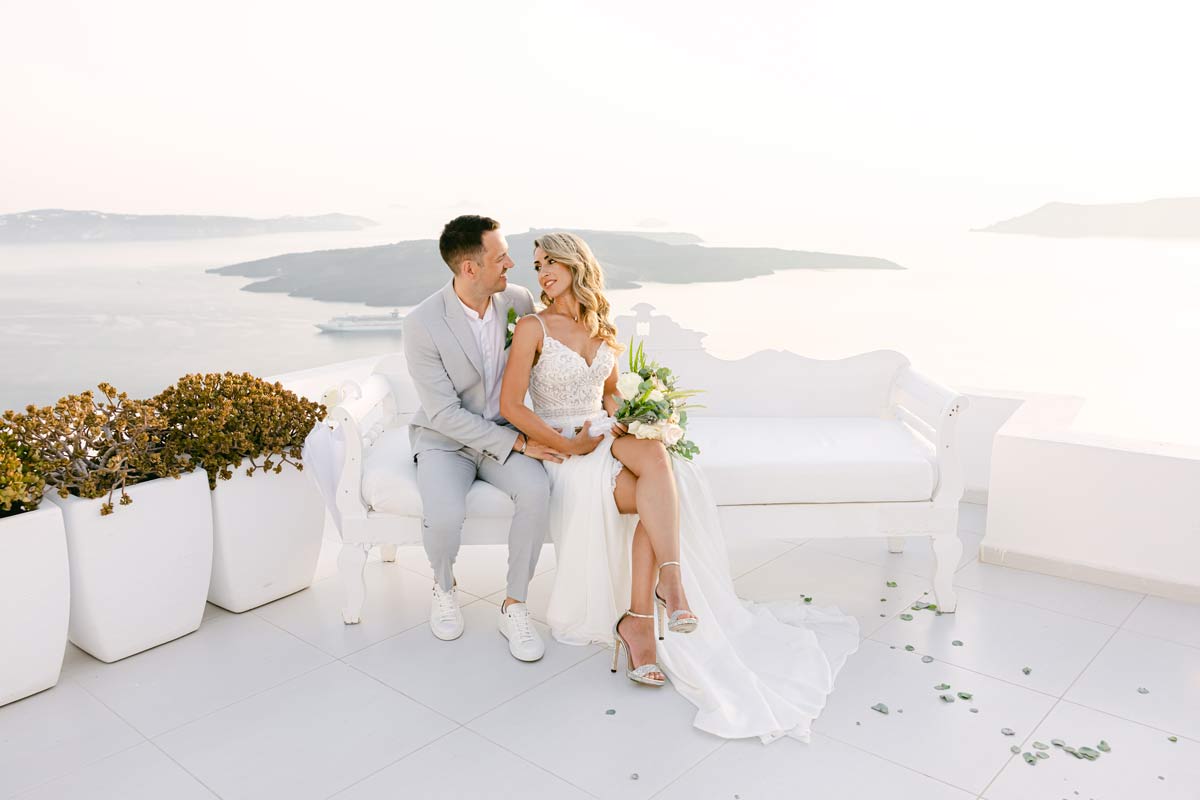 Impeccable food, dazzling views, warm ocean waters, and more – all with the one you love.
It's no wonder that this island paradise has inspired so many couples to tie the knot with Santorini elopement.
Home to some of the most incredible wedding venues in the world, Santorini offers couples the opportunity to get lost in the love of it all.
From venues on the Caldera Cliffs with impeccable views, to an array of wineries, and even a selection of Villas to choose from – when it comes to your Santorini wedding planning, the beautiful possibilities are endless.
You Have all the Say On Your Santorini Special Day…
Before you decide to simply pack your bags and head for the island, here are the different types of wedding venues Santorini has for you to explore.
Caldera Cliffs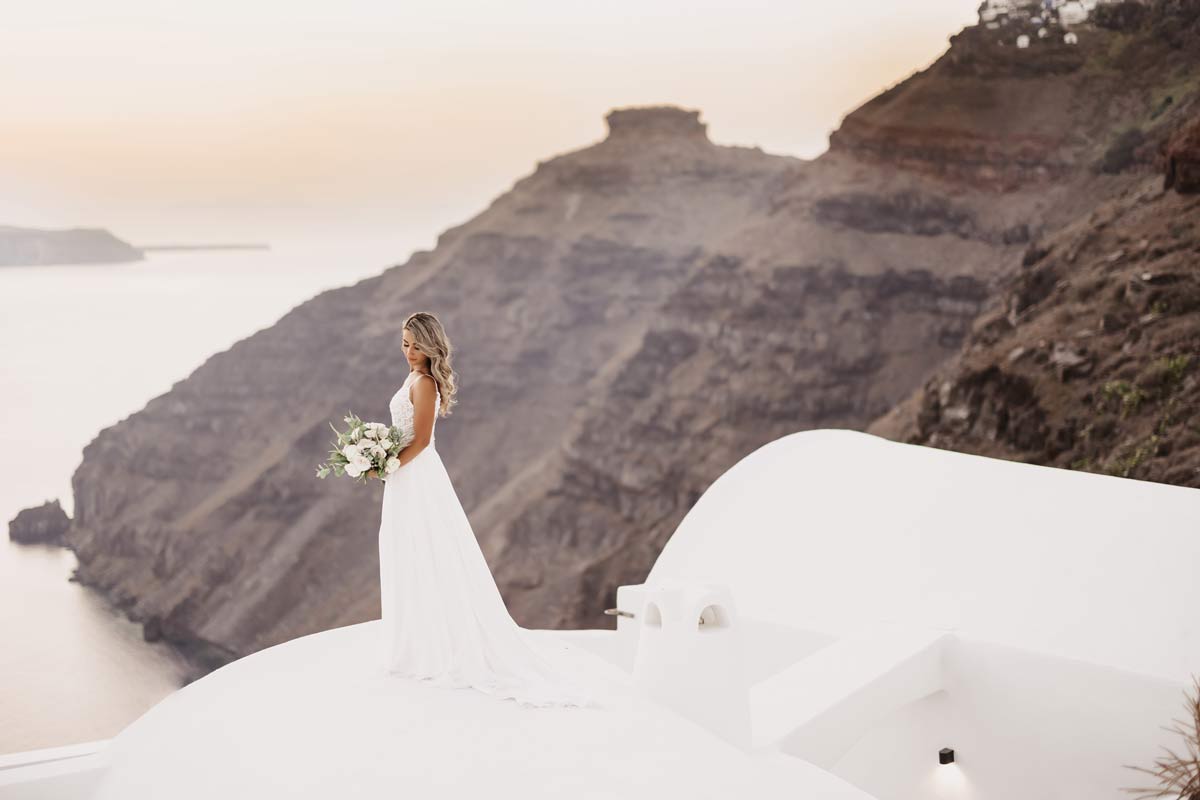 The Caldera Cliffs offer a scenic backdrop like no other. The view from the top of the cliffs reveals an ocean that is vast, open, and breathtaking to behold – making it the perfect spot for a Santorini sunset elopement.
Winery Wedding
Toast to your marriage at one of the island's wineries.
Enjoy a terrace venue that offers not only delectable wine tasting for you and your partner to enjoy, but also impeccable views of the Caldera Cliffs, the island volcano and, of course, the gleaming waters below.
Villa with a View
A Villa is the perfect option for couples who want to keep their Santorini wedding planning central.
Instead of having to travel to a different venue, you can have your matrimony at the very place you will be staying for your trip.
Your Santorini elopement can take many shapes and forms – all of which will be rich in beauty and romance – more than you can hope for. So, grab your partner, book your plane ticket, and elope in Santorini today.