A windmill wedding in Santorini island and especially those at El viento are beyond compare!
This windmill is known as the "pearl of Santorini" "made of stone and light", hosts a spectacular sunset you 'll fall in love with the ever-changing views the last rays of sunlight.
It is ideal, for an adventurous couple that makes for a stunning backdrop, made all, more special, when kissed with sun-setting light.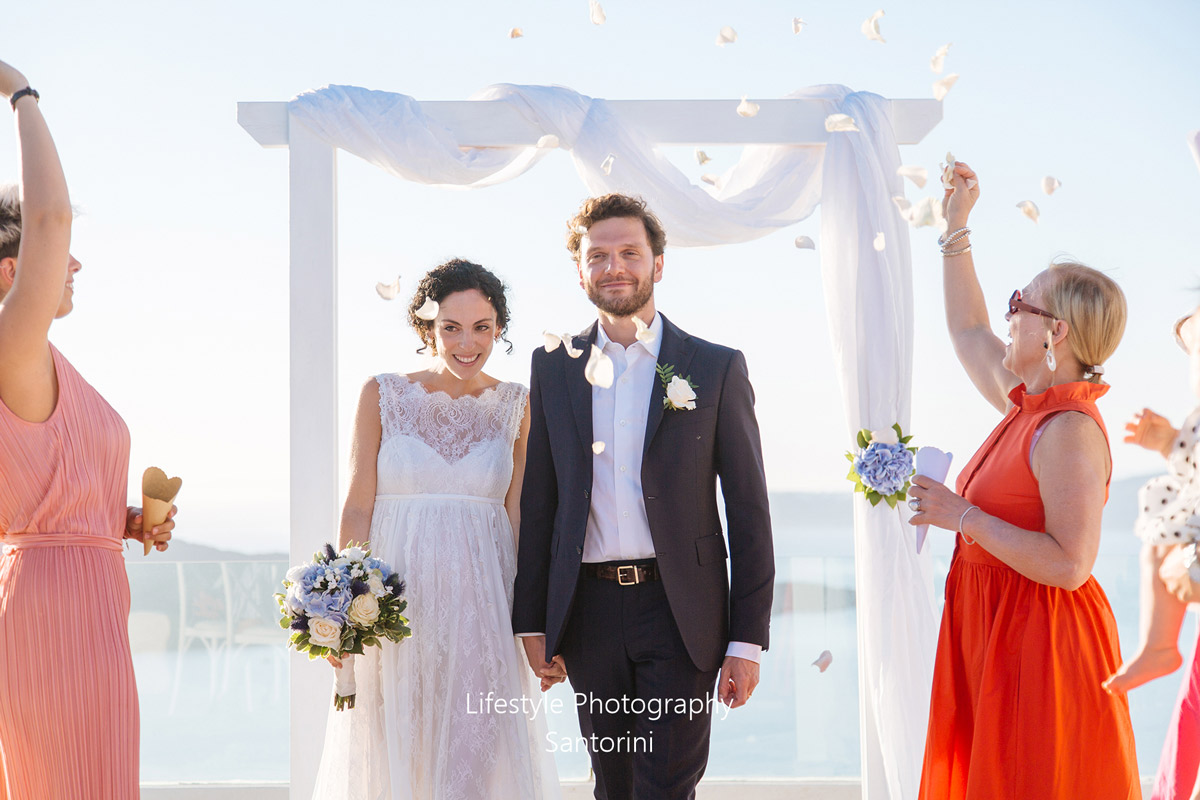 Our Signature Aesthetic on this wedding: "a truly personal story that would almost happened Madagascar, the big red island, situated in the Indian Ocean, was brought to life in Santorini!
Creative innovation is our heart and soul, and we pride ourselves on exquisite craftsmanship, sophisticated whimsy, and singular ideas that elevate to the realm of installation art and history" Our couple Pier António and Valentina, both Italian, true travelers who love adventure, trusted us to find a venue away from fuss and with a cultural and historical value! Roses and Hydrangeas Blue and white for my wonderful Valentina.
May you enjoy the wonderful journey of marriage.