Great wedding décor ideas always are often come from the past.
It always seems that a good wedding planner must love two things unconditionally
History and Art!
Today we present to us a hot trend that goes way back in the seventies pampas grass.
In South America this budget friendly, golden renaissance trend was planted on gardens all around a true reminder of householders taste!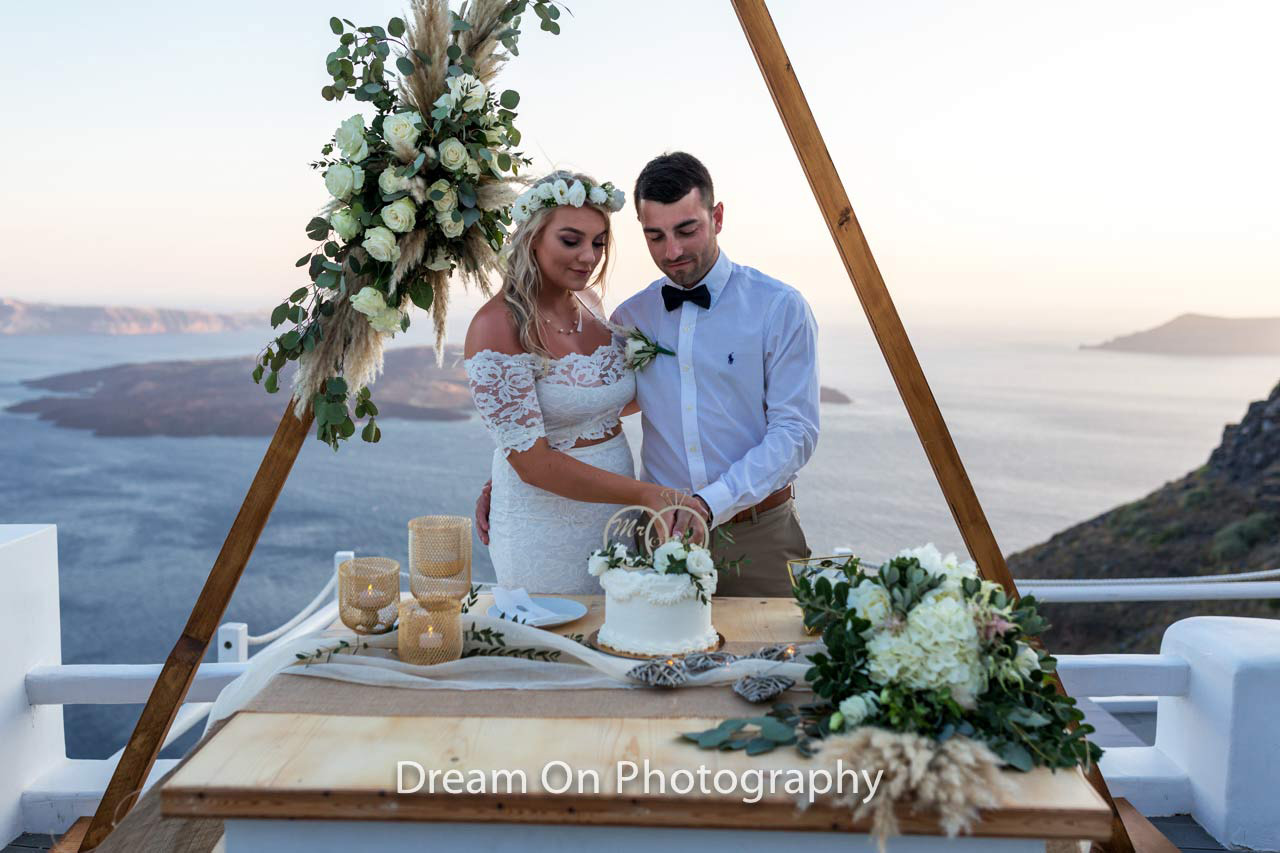 Music, fun, fabulous, bright, smart, stylish, low key gorgeous people.
Just as our wonderful Australian couple who choose Santorini to elope this June.
When I met my 25 years old Casey an effortless chic Australian bride this came straight to my mind. A Boho June wedding in Santorini island.
Golden pampas in Golden hour(sunset in Caldera Santorini) and brides Golden eyes and hair make a wow factor ceremony on this stunning elopement of Casey & Daniel.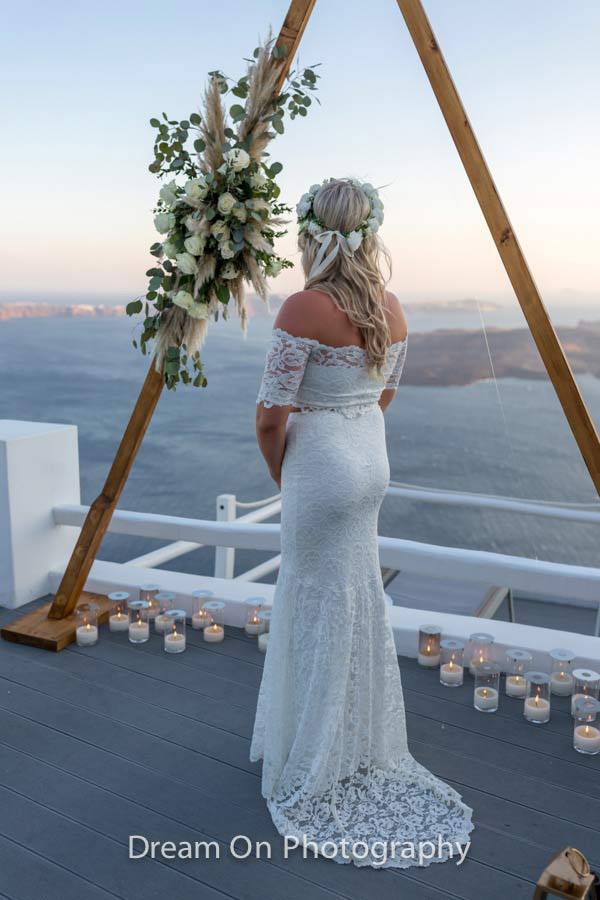 Even though Sun rocks hotel view is breath-taking a pampas grass triangle arch took the space to a whole other level.
Planning and designing weddings that feel authentic and a true reflection of the client is what I always wish. It seems that all my wishes came true with her…
An easy going luxury bride, so fun, and tasteful, with an understated elegance where hopefully my couple will look back at their weddings 15 and 30 years later, and feel that their wedding was timeless.