What better and more romantic place for the couple Justin and Sabrina, to celebrate their love for each other than Azanti suites in Megalochori of Santorini island in Greece!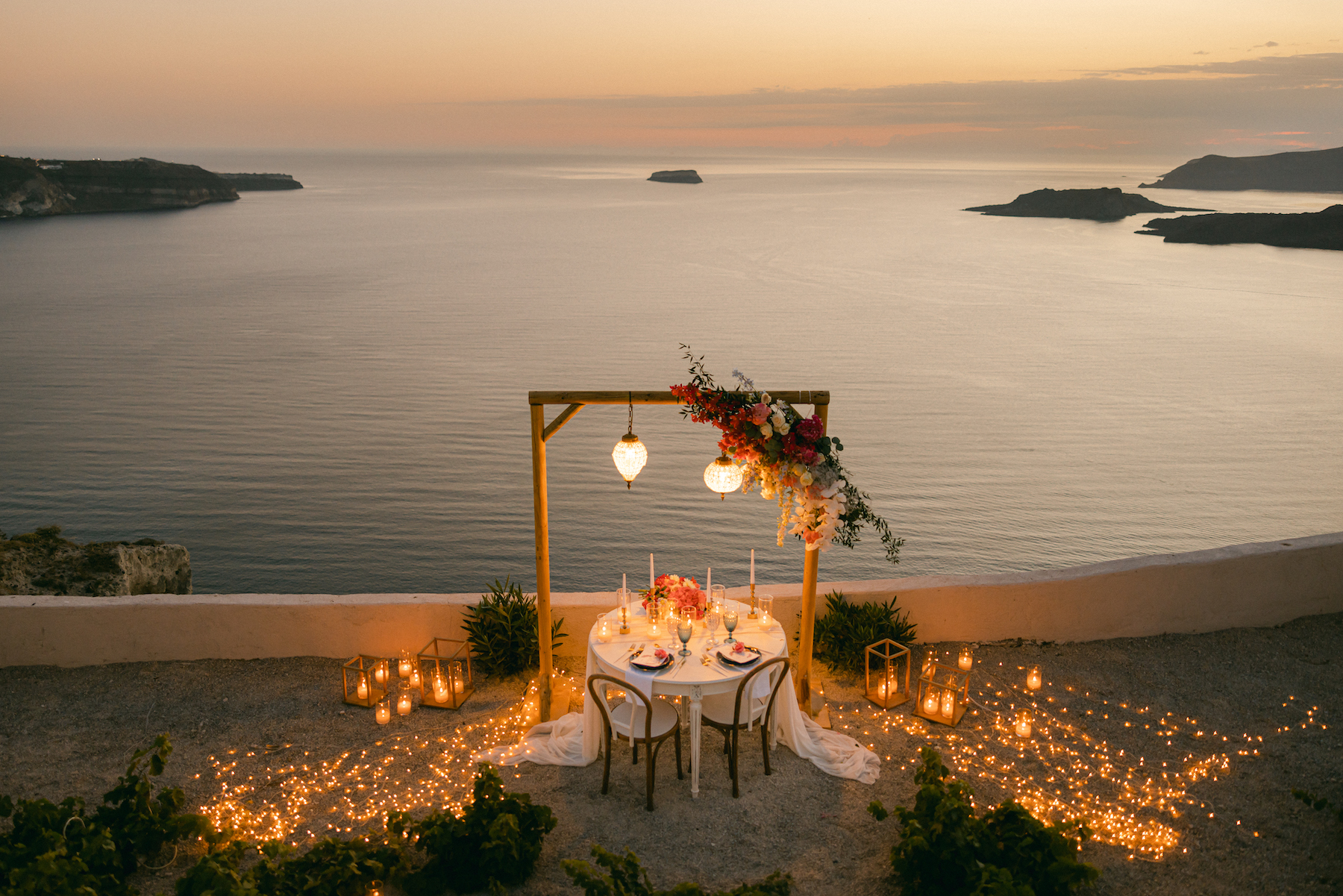 Overlooking the endless blue of the Mediterranean and surrounded by exquisite and minimal architecture that blends in perfectly with the environment. A location that is whimsical and has a totally different charm compared to Austria, Sabrina's hometown and where the couple met and got together!
The color palette of the event was a mix of pink, fuchsia, light blue and white that was brought to life by the presence and the sweet scent of blooms like hydrangea, bougainvillea, peony, roses and chrysanthemum that Bloom de fleur so elegantly put together and was only highlighted by the cozy and warm colors of Idea candles and the exquisite lighting of Santorini events.
The key person that was there and captured all those magical moments you are witnessing was our photographer Kimonas Patiniotis.
Sabrina looked like a million dollars and so simply elegant, with hair by Marianna Nomikou and makeup by Armonia Beauty, Christina Karanikola.
She shone so bright beside her loved one under an arch that Weddings and Whimsy provided and was placed in a way that framed the sun so beautifully whilst setting.