When Katharina and Wladimir met with Unique and Forever, their story was quite special, it was obvious these two were meant to be together.
They met at primary school and have been close friends since then, the deal was sealed and they fell in love a few years later at the tender age of 17 and by 2017 the Miami sea breeze led them to get engaged then and there.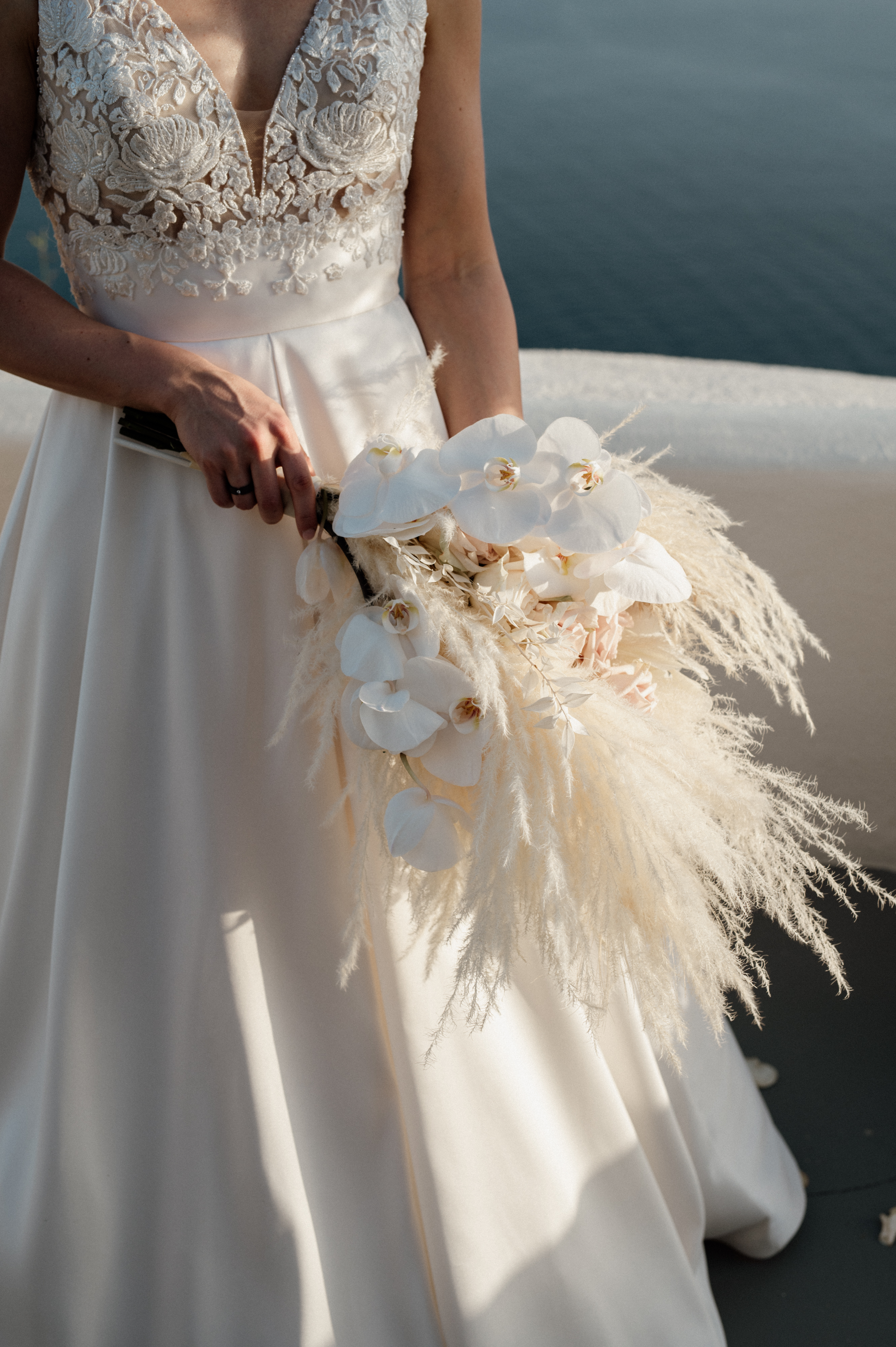 Santorini and more specifically, Canaves in Oia, was the obvious choice for their big day since the style they wanted for their big day was Boho chic, elegant and romantic!
As you can see from these gorgeous captures the color palette was a combination of neutrals, beige and nude with pampas and blooms of roses all around provided by Bloom de fleur.
Our beautiful bride with a smile that not for one moment ceased to exist, was held by her loved one under an otherworldly arch provided by Weddings Whimsy. Renia Bledaki was in charge of Katharina's makeup that created an elegant and earthy look!
This wonderful and modest but elegant wedding had such a charm and a feeling of coziness and love surrounded by family, that was framed by Santorinis exquisite views!