This is arguably the perfect spot on caldera.
This picturesque love pilgrimage, is located on a beautiful cliff where legendary sunsets rest over the turquoise Aegean Sea.
Even if you hate clichés, your heart will melt and cannot deny this panoramic beauty from West to East.
This is the epitome of romance and our couple cherished this Unique big blue fantasy on a Fly away spot.
Our fist fully customized proposal for summer 2019 had an amazing scenario.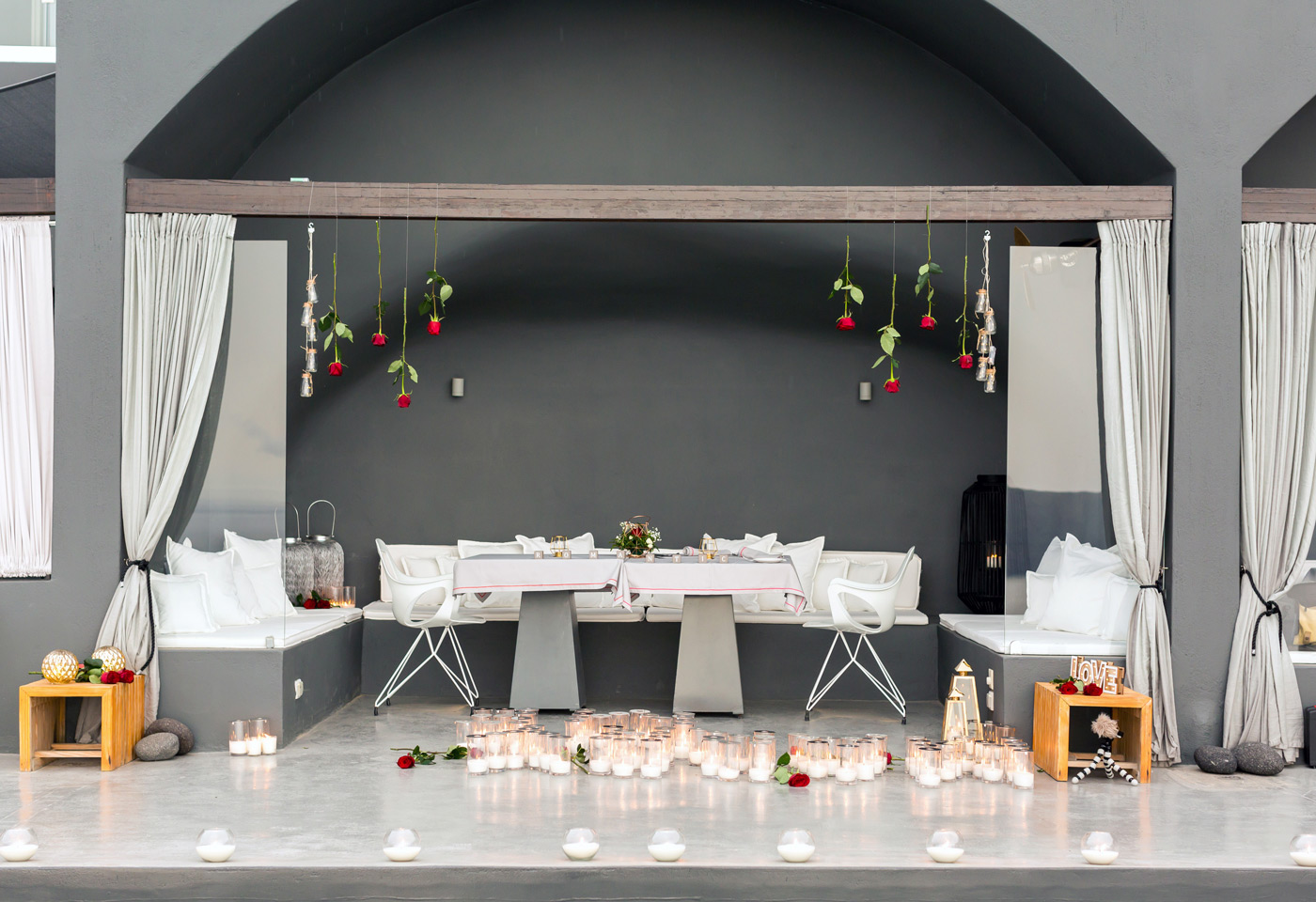 Pravin and Taran come in Santorini on the 20th of April and the proposal was on the 24th.
Red and Gold just like brides to be dress and shoes, really left us in AWE.
A room with a view, a balcony facing the sea, was locked just for few hours so the surprised proposal would not be ruined.
Our bride to be was so overwhelmed and the groom so happy. Hey true love exists; we have proof its them!
Pravin and Tarad , we wish you a long lasting marriage full of unique and forever moments.